Heb je het idee dat je iPhone-batterij de laatste tijd sneller leegloopt? Je bent niet alleen. Veel gebruikers klagen sinds iOS 13.5.1 over een accu die snel leegtrekt. De problemen lijken te ontstaan door een softwarebug, waarbij apps op de achtergrond meer van de accu vragen.
iOS 13.5.1 batterij iPhone
De problemen worden gemeld op Twitter en fora van Apple. De batterij zou bij sommige gebruikers bijzonder snel leegtrekken, doordat bepaalde apps op de achtergrond voortdurend blijven draaien. In sommige gevallen wordt de behuizing van de iPhone zelfs warm.
De iPhone 14 nu tot €7,50 korting per maand!
Maximaal voordeel als je thuis internet van Ziggo hebt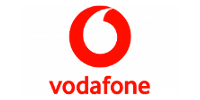 Bekijk actie
Wil je weten of jouw iPhone ook last heeft van dit probleem? Open dan de Instellingen-app en tik op 'Batterij'. Kijk naar de gegevens onder 'Scherm uit'. Bij veel gebruikers die last hebben van het probleem, geeft iOS aan dat het scherm bijzonder weinig uit heeft gestaan – vaak nog niet eens een uur.
Je kunt ook onder 'Batterijgebruik per app' op een app tikken om te zien hoeveel uren en minuten de app actief was op de achtergrond. Als het opvallend veel is, helpt het mogelijk om de activiteit op de achtergrond tijdelijk uit te schakelen. Hiervoor ga je naar 'Instellingen>Algemeen>Ververs op achtergrond' en zet je de schakelaar achter de betreffende app uit.
Apple Music de boosdoener?
Het verklaart niet alle leeglopende batterijen, maar veel mensen blijken problemen te hebben met Apple Music. Zelfs als je de app niet gebruikt, slurpt hij in sommige gevallen in en razend tempo de batterij leeg. In bepaalde gevallen is Apple Music verantwoordelijk voor meer dan tachtig procent van het batterijverbruik – soms alleen al door achtergrondactiviteit. Lees er meer over in ons artikel iPhone-accu snel leeg? Apple Music lijkt de boosdoener!
Software-update
iOS 13.5.1 verscheen al op 1 juni. Het is niet duidelijk of Apple werkt aan het oplossen van de bug. Binnenkort verschijnt iOS 13.6, hopelijk is het batterijprobleem in deze iOS-versie opgelost.