Binnenkort verschijnt iOS 12.2 en Apple is al druk bezig met het testen van de nieuwe software: gisteren verscheen iOS 12.2 bèta 2. En die maakt duidelijk dat we een paar nieuwe functies op de iPhone en iPad kunnen verwachten.
Vier nieuwe animoji's
De opmerkelijkste toevoeging aan iOS 12.2 zijn vier nieuwe animoji's. Animoji's zijn 3D-emoji die je gezicht nabootsen en je stem gebruiken. Ze zijn beschikbaar op iPhones en iPad zonder thuisknop (iPhone X-modellen en de iPad Pro 2018). Het kwartet bestaat uit een uil, een giraffe, een haai en een everzwijn. Daarmee komt het totaal aantal animoji op 24.
BLACK FRIDAY: De iPhone 14 nu tot €348 korting!
• Maximaal voordeel als je thuis Ziggo hebt
• 6 maanden Apple Music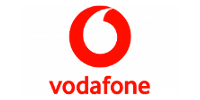 Bekijk actie
In icreate 105 lees je alles over animoji's en memoji's en kun je een iPhone XS winnen!
Meer vernieuwingen iOS 12.2 bèta 2
Naast de nieuwe animoji's, zitten er nog meer nieuwigheden in de bèta. Zo zijn er kleine wijzigingen aangebracht in het ontwerp van bepaalde elementen. In het Bedieningspaneel is bijvoorbeeld het golf-icoontje in de muziek-widget anders – het verandert afhankelijk van de content die je op dat moment afspeelt. Het kan kan een AirPlay-icoon worden, of een tv-icoon. Op het vergrendelscherm vind je een nogal discutabele vernieuwing: onder de tijd vind je voortaan de het percentage van je accu in plaats van de datum van vandaag. Dat lijkt ons nogal een gekke verandering en het zou zomaar ook een bug kunnen zijn die in de definitieve versie niet meer voorkomt.
iOS 12.2
De eerste bèta van iOS 12.2 verscheen op 24 januari en daarin zaten ook al enkele nieuwigheden. Zo ziet de Apple TV-afstandsbediening in het Bedieningspaneel er anders uit. Ook kun je in Schermtijd voortaan je apparaatvrije tijd gedetailleerder inplannen. Nu geldt het schema dat je instelt voor álle dagen, straks kun je het per dag bepalen. Handig voor in het weekend of voor vrije dagen. iOS 12.2 biedt straks ook ondersteuning voor AirPlay 2 en HomeKit op smart-tv's van derde partijen.
Wat we nog niet zeker weten, is of met iOS 12.2 ook de beruchte FaceTime afluister-bug verholpen wordt. Het lijkt ons juist dat dit al eerder gebeurt, met een update naar iOS 12.1.4. De afluister-bug zorg ervoor dat mensen die je belt via FaceTime groepsgesprekken, al te horen zijn voordat ze opnemen. Apple heeft groepsgesprekken tijdelijk geblokkeerd en werkt ondertussen aan een oplossing.