Gebruik je FaceTime wel eens voor groepsgesprekken? Op dit moment is dat even niet mogelijk. Apple heeft de mogelijkheid voor videogroepsgesprekken tijdelijk uitgeschakeld toen bleek dat er sprake was van een gigantische privacy-bug.
FaceTime bug in groepsgesprekken
Door een foutje in FaceTime was het opeens mogelijk om afgeluisterd te worden via FaceTime. Word je via FaceTime gebeld? Dan hoort de beller nog voordat je opneemt al wat je zegt … als je tenminste opneemt. Want erger nog: als je je iPhone of iPad negeert of hem op stil hebt staan, kunnen mensen mee blijven luisteren zonder dat je iets in de gaten hebt. In sommige gevallen zou zelfs het beeld te zien zijn geweest.
Haal de nieuwe iPhone 13 als eerste in huis!
Internet van Ziggo thuis? Ontvang dan tot €5 korting per maand en dubbele data!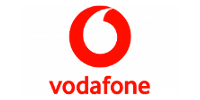 Bekijken
Reden genoeg voor Apple om de dienst voor een tijdje uit te schakelen, zo is te lezen op de onderhoudspagina van Apple.
Update later deze week
Apple is heeft nu dus drastische maatregelen genomen en werkt aan een oplossing. Later deze week verschijnt er een update die de bug moet verhelpen. Vertrouw je het niet? Dan kun je FaceTime uitschakelen via 'Instellingen>FaceTime' – zet hier de schakelaar bovenaan op grijs.
Groepsgesprekken in FaceTime zijn nieuw. De functie werd vorig jaar oktober geïntroduceerd, met de komst van iOS 12.1. De functie had al in een eerdere versie van iOS moeten zitten, maar Apple had toen nog te maken met technische problemen.