Apple heeft een interessante software-update voor de Apple Watch Series 4 beschikbaar gesteld: watchOS 5.1.2. De belangrijkste toevoeging is de ecg-app, die met een hartfilmpje de activiteit van je hart laat zien. Helaas is de functie alleen nog beschikbaar voor mensen met een Amerikaanse Apple Watch. In Nederland moeten we dus nog geduld hebben.
ECG Apple Watch
De ecg-app is bijzonder, want het maakt de Apple Watch het eerste consumentenproduct waarbij gebruikers een elektrocardiogram (ecg) vanuit de pols maken.
BLACK FRIDAY: De iPhone 14 nu tot €348 korting!
• Maximaal voordeel als je thuis Ziggo hebt
• 6 maanden Apple Music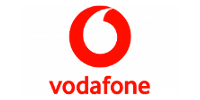 Bekijk actie
Dat de functie eerst alleen in de Verenigde Staten beschikbaar werd gesteld, was al de verwachting. In dat land kreeg Apple immers al goedkeuring van de Food and Drug Administration. Pas wanneer de tech-gigant ook toestemming heeft in de Europese Unie, mag Apple de functie in Nederland activeren. Wanneer dat is, is nog niet duidelijk.
We hoopten dat het aanpassen van de regio-instelling voldoende was om de functie voor ecg te activeren, maar dit blijkt niet te werken. Je moet je Apple Watch in de Verenigde Staten hebben gekocht om de functie te kunnen gebruiken. Na het installeren van watchOS 5.1.2 verschijnt de app vanzelf op je Watch.
Met de ecg-functie (alleen beschikbaar op de Apple Watch Series 4) kan het horloge atriale fibrillatie identificeren; het waarschuwt je dan dat het verstandig is om naar de dokter te gaan. Ook is er een aanvullende hart-functie aanwezig, waarmee het hartritmestoornissen herkent.
Dit is er verder nieuw
Wat Nederlandse Apple Watch-gebruikers wel na het installeren van watchOS 5.1.2 hebben, is de schakelaar in het Bedieningspaneel voor de Walkietalk-app. Daarmee geef je snel aan of je beschikbaar bent. Ook zijn alle bestaande complicaties bijgewerkt voor de nieuwe Infograaf-wijzerplaat, die exclusief is voor de Apple Watch Series 4.
watchOS 5.1.2 installeren
Het installeren van de nieuwste watchOS-versie doe je via je iPhone. Open daar de Apple Watch-app en tik op 'Algemeen>Software-update', laad je Apple Watch op en wacht tot de versie is geïnstalleerd.
Meer weten over Apple Watch Series 4?