Al een aantal jaar wordt er gespeculeerd dat Apple een zelfrijdende auto gaat bouwen. Dit project zwakte later af naar 'autonome systemen'. Er zijn echter steeds meer signalen dat er in het geheim toch aan een auto wordt gewerkt. De nieuwste duit in het zakje: Doug Field, voormalig VP hardware bij Apple, keert na vijf jaar bij Tesla terug bij Apple.
Project Titan
Na jaren speculatie werden halverwege 2016 de geruchten over de Apple Car concreter, toen Apple Bob Mansfield terughaalde uit zijn pensioen. Hij ging het Project Titan, zoals Apple's zelfrijdende auto intern wordt genoemd, leiden. Het project was ambitieus: er werd bijvoorbeeld gekeken naar automatische deuren die zonder geluid open gingen en sloten en een interieur zonder pedalen en stuur. Apple probeerde zelfs het wiel opnieuw uit te vinden: bolvormige wielen zouden voor schuine bewegingen veel efficiënter zijn dan ronde.
Maar eind 2016 meldde de New York Times dat Project Titan in de koelkast was gezet en honderden werknemers uit dienst of overgeplaatst waren. Een half jaar later liet Tim Cook zich ontvallen dat het zich focust op autonome systemen – en dat terwijl Apple zich nooit uitlaat over toekomstige projecten.
BLACK FRIDAY: De iPhone 14 nu tot €348 korting!
• Maximaal voordeel als je thuis Ziggo hebt
• 6 maanden Apple Music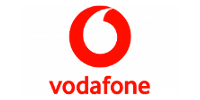 Bekijk actie
Ontwikkelingen Apple Car gaan door
Misschien deed Tim Cook de uitspraak omdat het hem wel prima uitkomt als de wereld denkt dat Apple de auto uit het hoofd heeft gezet. In de tussentijd gingen de ontwikkelingen namelijk gewoon door. Zo had Apple een doorbraak met objectherkenning voor zelfrijdende auto's en werkt het samen met de twee na grootste batterijfabrikant ter wereld om accu's voor elektrische voertuigen te produceren.
Doug Field: Apple – Tesla – Apple
Het contracteren van Doug Field is een nieuwe aanleiding om toch te geloven dat Project Titan nog volop in ontwikkeling is. Field werkte tot 2013 als Vice President of Mac hardware engineering – onder Bob Mansfield. Na vijf jaar als VP of engineering bij Tesla, 's werelds grootste elektrische-automerk, keert hij dus terug bij Apple, om weer met Bob Mansfield te werken. Nou zegt een één persoon natuurlijk niet veel, maar het is het zoveelste signaal. En zoals Apple-kenner John Gruber stelt: 'Apple's modus operandi is altijd om het hele ding te maken. Apple maakt producten, geen onderdelen.' De weg is nog lang, maar er staat dus weer een stoplichtje extra groen.