In 2019 barstte er een ware streaming-strijd los: in het najaar betraden twee grote spelers de markt, Disney en Apple. Met Disney+ en Apple TV+ gaan zij de concurrentie aan met Netflix en consorten. Apple leek daarbij aan het kortste eind te trekken, maar doet het al met al beter dan verwacht: Apple TV+ heeft volgens de laatste statistieken ruim meer abonnees dan Disney+.
Apple TV Plus verslaat Disney Plus
Disney+ en Apple TV+ hebben beide een plekje weten te veroveren in de top vijf van de populairste streamingdiensten in de Verenigde Staten. Apple staat – na Netflix en Amazon – zelfs in de top drie en heeft bijna 10 miljoen meer kijkers dan Disney+. Dit is de complete top 5:
De iPhone 14 nu tot €348 korting!
• Maximaal voordeel als je thuis Ziggo hebt
• 6 maanden Apple Music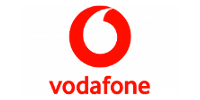 Bekijk actie
Netflix – 61,3 miljoen Amerikaanse abonnees
Amazon Prime Video – 42,2 miljoen Amerikaanse abonnees
Apple TV Plus – 33,6 miljoen Amerikaanse abonnees
Hulu – 31,8 miljoen Amerikaanse abonnees
Disney Plus – 23,2 miljoen Amerikaanse abonnees
Apple's met peren vergelijken
Apple begon in november met slechts een handvol series, Disney kon Marvel, Star Wars, Pixar en een heleboel Disney-klassiekers in de strijd gooien. Hoe heeft Apple dan tóch de meeste abonnees aan zich weten te binden?
Op dit moment zijn de cijfers eigenlijk nog niet goed met elkaar te vergelijken. Je krijgt je Apple TV+ abonnement namelijk bij een pakje boter bij aankoop van een nieuw Apple-product. Iedereen die vanaf half september een nieuwe iPhone, iPod touch, iPad, Mac of Apple TV heeft gekocht, kijkt 1 jaar lang gratis Apple TV+. Er zijn natuurlijk miljoenen van dit soort apparaten verkocht, dus dat verklaart het een en ander. Wat nu echt de stand van zaken is, weten we pas over eind dit jaar, wanneer de gratis jaarabonnementen gaan aflopen.
Heb je een nieuw Apple-product gekocht, kijk dan of je recht hebt op 1 jaar gratis Apple TV+. In andere gevallen mag je Apple TV+ 1 week gratis uitproberen – net zoals Disney+.
Meer weten over Apple TV+?
Bron: Fastcompany