Al jaren zijn er geruchten over een bundel waarin Apple diverse diensten gaat combineren. Waarschijnlijk gaat die Apple One heten. Inmiddels zijn de geruchten zo goed als bevestigd – per ongeluk, door Apple zelf …
Apple biedt steeds meer betaalde diensten aan: Apple Music voor muziek, Apple Arcade voor games en Apple TV+ voor series. Dit najaar komt daar misschien nog een fitness-dienst bij. Ook voor extra iCloud-opslag moet je in de buidel tasten. Als je je overal op abonneert, kan dat een dure grap worden. Er zijn steeds meer aanwijzingen voor de komst van een voordeelbundel van Apple.
De iPhone 13 nu tot €393 voordeel!
• Heb je al internet van Ziggo thuis? Profiteer dan van extra voordeel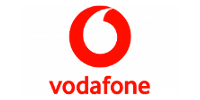 Bekijken
Apple verklapt komst Apple One
In Apple's eigen Apple Music-app voor Android zijn onlangs duidelijke verwijzingen naar Apple One aangetroffen. De volgende teksten werden aangetroffen in de code:
Included in Apple One %s
Subscription Bundle %s
Your Apple Music subscription will be included in Apple One starting %s. You will not be charged for both subscriptions.
You can manage your Apple One subscription using your iPhone, iPad, Apple TV or Mac.
Hier blijft het overigens niet bij. Apple heeft de laatste dagen ook een hele rij domeinnamen geregistreerd waarin de naam Apple One verwerkt is. Waarschijnlijk worden niet al deze domeinen ook daadwerkelijk gebruikt, maar zo wordt wel voorkomen dan andere partijen ermee aan de haal gaan.
Wat zit er in de bundel?
Het bovenstaande maakt meteen ook duidelijk dat Apple Music sowieso onderdeel is van de bundel. Of bundel: eigenlijk moeten we bundels zeggen, want mogelijk komen er diverse varianten. Naar verluidt kun je hieruit kiezen:
Apple Music en Apple TV+
Apple Music, Apple TV+ en Apple Arcade
Apple Music, Apple TV+, Apple Arcade en Apple News+
Apple Music, Apple TV+, Apple Arcade, Apple News+ en iCloud-opslag
Over de prijzen van de verschillende Apple One-bundels is nog niets bekend. Heel enthousiast over de samenstelling van de pakketten zijn we niet, met name omdat juist iCloud-opslag deel uitmaakt van het duurste pakket, samen met Apple News+. Dat is een kranten- en tijdschriftenabonnement dat hier niet eens beschikbaar is.
Aankondiging Apple One
Het is nog niet duidelijk wanneer Apple One wordt aangekondigd. Het zou al heel snel kunnen gebeuren: morgenavond om 19.00 uur geeft Apple een keynote. Eerdere geruchten over Apple One meldden dat de bundel tegelijk met de iPhone 12 wordt aangekondigd, en die verwachten we pas in oktober.
Bron: MacRumors