De HomePod mini is een kleine slimme speaker van Apple. Hij heeft Siri ingebouwd, en werkt nauw samen met al je Apple-apparaten. En sinds eind maart is ie eindelijk officieel te koop in Nederland en België. Dit moet je weten over de HomePod mini.
HomePod mini in het kort
Verkrijgbaar sinds 16 november 2020, in Nederland en België sinds 25 maart 2022
Kleine Apple-speaker met Siri-integratie
Ondersteuning voor AirPlay 2 en Intercom
Twee stuks te gebruiken als stereopaar
Vijf kleuren: wit, donkergrijs, blauw, oranje en geel
BLACK FRIDAY: De iPhone 14 nu tot €348 korting!
• Maximaal voordeel als je thuis Ziggo hebt
• 6 maanden Apple Music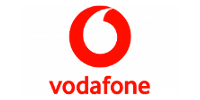 Bekijk actie
HomePod mini features
De HomePod mini is de kleinere versie van de originele HomePod. Hij speelt muziek af in alle richtingen (360º) en gebruikt vier microfoons zodat hij je overal kan verstaan voor interactie met Siri. Je muziek kan vanuit allerlei bronnen komen: Apple Music, iTunes, internetradio, Podcasts en meer. Ook kun je er álle audio van je iPhone, iPad, Apple TV en Mac naar sturen via AirPlay 2. Zo gebruik je bijvoorbeeld ook Spotify op de HomePod mini.
HomePod mini specificaties
Release
2020 – sinds 2022 in Nederland en België
Formaat
8,4 cm hoog en 9,8 centimeter breed
Gewicht
345 gram
Processor
Apple S5
Geluid
1 driver, 2 passieve radiatoren
Microfoons
4 microfoons
Geluidsbronnen
Apple Music
iTunes muziekaankopen
iCloud muziekbibliotheek met een Apple Music- of iTunes Match-abonnement
Streamingdiensten van derden
Apple Music Radio
Radiostations van TuneIn, iHeartRadio en Audacy
Apple Podcasts
AirPlay 2
Kleuren
Wit, Spacegrijs, Oranje, Blauw, Geel
Hé, Siri
Door Siri is het gemakkelijk om de HomePod mini te besturen zonder je iPhone erbij te pakken. Vraag naar een nummer van Apple Music, een radiostation of een podcast en hij speelt het automatisch af. Dit werkt ook in het Nederlands.
Bovendien is er sinds de 15.4-update ondersteuning voor stemherkenning in het Nederlands. Dit betekent dat de HomePod je stem herkent, en daardoor persoonlijke informatie kan geven die anderen niet op kunnen vragen. Denk hierbij aan afspraken, je laatste berichten, of persoonlijke muzieksuggesties.
Ook handig is de Intercom-functie. Zeg je bijvoorbeeld 'Hé Siri, intercom 'het eten staat klaar'!' dan wordt naar elke HomePod in het huis een audiobericht gestuurd.
Slimme integratie
De HomePod mini is volledig geïntegreerd met al je Apple-apparaten. Hierdoor heb je een hele reeks aan handige functies. Speel je bijvoorbeeld muziek af op je iPhone (11 en nieuwer) en hou je hem in de buurt van de slimme speaker, dan gaat de muziek automatisch over. Heb je een Apple TV aan je televisie hangen, dan kun je je HomePod mini als standaardspeaker ervoor gebruiken. En heb je apparaten aangesloten in de Woning-app, dan stuur je ze met gemak aan via Siri op de HomePod.
Ook AirPlay 2 is een mooi voorbeeld van goede integratie. Al je Apple-apparaten ondersteunen deze functie. Hiermee is het mogelijk om wat je ook afspeelt op je apparaat door te sturen naar een AirPlay 2-speaker zoals de HomePod. Het is ook mogelijk om je audio naar meerdere AirPlay 2-speakers tegelijk te sturen. Daarnaast kun je twee mini's aan elkaar koppelen als stereopaar voor een nog voller geluid.
HomePod mini kopen
De HomePod mini kost € 109 en is verkrijgbaar in spacegrijs, blauw, wit, geel en oranje. Je koopt hem bij Apple en bij webshops als Amac en Coolblue.
Blijf op de hoogte
Wil je op de hoogte blijven van tips en nieuws rondom de HomePod mini? Abonneer je dan op onze nieuwsbrief:
Je aanmelding is helaas niet gelukt. Probeer het later nog eens.