Een knalfeest waarin je met veel vrienden en vuurwerk afscheid neemt van 2020 zit er helaas niet in. Dus proberen we er met oud en nieuw veelal thuis maar iets van te maken. En om twaalf uur vannacht? Dan wordt het tijd om je iPhone erbij te pakken en familie en vrienden een gelukkig en vooral gezond 2021 te wensen. Met een grappig plaatje erbij, natuurlijk. De nieuwjaarswensen 2021 verstuur je snel met WhatsApp of Berichten.
Wekelijks Apple tips in je mail
Iedere week dit soort tips in je mailbox? Meld je dan nu aan voor onze gratis nieuwsbrief!
Je aanmelding is helaas niet gelukt. Probeer het later nog eens.
Nieuwjaarswens 2021 WhatsApp
Open een chat waarin je een nieuwjaarswens wilt versturen.
Tik in het chatvenster op het vierkantje met het omgevouwen hoekje.
Zorg ervoor dat onderin 'GIF' geselecteerd is
Je ziet nu allerlei bewegende plaatjes waarop je kunt tikken. Tik op het loepje linksonder.
Nu kun je zoeken naar een leuk plaatje! Het werkt met zoektermen als 'gelukkig nieuwjaar', 'vuurwerk' en '2021'. Met Engelse zoektermen vind je nóg meer!
Tik op een leuk plaatje, voeg eventueel nog een onderschrift toe en tik op verzenden.
Wil je je bericht tegelijkertijd naar een (groot) aantal mensen sturen zonder een groepsgesprek te starten? Daarvoor gebruik je een verzendlijst. Lees onze tip over verzendlijsten in WhatsApp.
Haal de nieuwe iPhone 13 Pro als eerste in huis!
Internet van Ziggo thuis? Ontvang dan tot €5 korting per maand en dubbele data!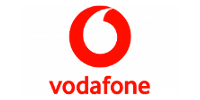 Bekijken
Nieuwjaarswens met vuurwerk via Berichten
Met de app Berichten verstuur je al binnen een paar tikken en vegen schermvullende animaties, bijvoorbeeld met vuurwerk. Maar met nieuwjaar maakt Apple het je helemaal gemakkelijk. Zo werkt het:
Open de app Berichten.
Typ 'Gelukkig nieuwjaar' en tik op de verzendknop.
Je berichtje wordt automatisch verzonden met vuurwerk! Let op: het  effect is alleen te zien op iPhone-toestellen.
Wil je iets originelers typen dan 'Gelukkig nieuwjaar', maar toch ook wel met vuurwerk op de achtergrond? Dat kan ook, maar kost iets meer werk. Het werkt als volgt:
Schrijf je boodschap.
Druk langer of harder op het verzendpijltje.
Tik onder Stuur met effect op 'Scherm' en veeg langs de beschikbare effecten.
Ben je bij het effect 'stuur met vuurwerk', tik dan op de verzendknop en je knallende boodschap wordt met vuurpijlen verzonden.