Gisteren is macOS Monterey verschenen. Een fijne nieuwe optie is Focus: dit is een uitbreiding van de eerdere Niet storen-functie. Hiermee filter je je meldingen en voorkom je afleiding. Ben je bijvoorbeeld aan het werk, dan krijg je alleen notificaties van personen en apps die op dat moment relevant zijn. Bijvoorbeeld van collega's of werkgerelateerde apps. Zo krijg je meer gedaan! Je kunt voor iedere situatie een Focus aanmaken. Stel je hem in op je Mac, dan  werkt het automatisch ook op je andere Apple-apparaten. Je kunt ook via iOS 15 Focus instellen op je iPhone, maar in deze workshop laten we zien hoe je de macOS Monterey Focus-functie activeert op je Mac.
1. Systeemvoorkeuren
Open de Systeemvoorkeuren en klik op het vernieuwde onderdeel 'Meldingen en focus'. Boven in het scherm kies je het paneel Focus. Hier gaan we van start met het instellen van je Focus.
BLACK FRIDAY: De iPhone 14 nu tot €348 korting!
• Maximaal voordeel als je thuis Ziggo hebt
• 6 maanden Apple Music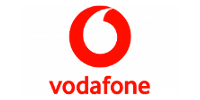 Bekijk actie
2. macOS Monterey: Focus instellen
In de zijbalk links vind je standaard al negen momenten waarop je waarschijnlijk 'in focus' wilt zijn, zoals Gamen, Lezen en Werk. Klik er eentje aan, bijvoorbeeld 'Persoonlijk'.
3. Toegestane apps toevoegen
Bij 'Toegestane meldingen van' geef je aan van welke personen en apps je meldingen wilt blijven ontvangen gedurende je focus. Klik maar op het plusje en voeg ze één voor één toe.
4. Focus automatisch inschakelen
Als je onder 'Schakel automatisch in' op het plusje klikt, kun je aangeven wanneer de focus automatisch moet starten. Bijvoorbeeld op een bepaalde tijd of locatie, of als je een specifieke app opent.
5. Aanvullende opties
Klik bovenin op 'Opties' om oproepen van bijvoorbeeld je favoriete contactpersonen altijd door te laten komen, ongeacht de focus. Dat kun je ook doen voor herhaalde en tijdsgevoelige meldingen.
6. Je eigen Focus maken
Klik onder in de balk links op het plusje en daarna op 'Aangepast' voor het maken van een eigen unieke focus. Geef deze een naam, een kleur en een symbool en klik dan op 'Voeg toe'.
7. Pas de details aan
Je focus belandt nu tussen de overige standaard focussen in de zijbalk links. Je kunt er op dezelfde manier invulling aangeven als zojuist uitgelegd bij stap 3 tot en met 5.
8. Focus activeren via menubalk
Een focus is altijd handmatig te starten – ook als je deze bijvoorbeeld hebt ingepland. Open hiervoor het Bedieningspaneel, klik op 'Focus' en kies de gewenste focus uit de lijst die verschijnt.
9. Zet hem in de menubalk
Klik in de Systeemvoorkeuren op 'Dock en menubalk' en kies in de balk links Focus. Vink 'Toon in menubalk' aan, en zet dit op 'altijd'. Zo start je je focus supersnel vanuit de menubalk!