macOS Big Sur brengt het Bedieningspaneel voor het eerst naar de Mac. Net als bij de iPhone haal je het tevoorschijn om snel bepaalde instellingen aan te passen, zoals het veranderen van de helderheid, het regelen van het volume of het activeren van de donkere modus.
macOS Big Sur: Bedieningspaneel
Het nieuwe Bedieningspaneel lijkt visueel op dat van de iPhone. Het tevoorschijn halen werkt uiteraard wel anders. In plaats van te vegen, open je het Bedieningspaneel door op de nieuwe knop in de menubalk te klikken. Het is de knop met de twee schakelaars.
De iPhone 14 nu tot €7,50 korting per maand!
Maximaal voordeel als je thuis internet van Ziggo hebt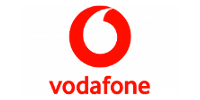 Bekijk actie
Er tovert zich een paneel tevoorschijn dat veel doet denken aan iOS. Standaard vind je linksboven knoppen die toegang geven tot de instellingen van wifi, bluetooth en AirDrop. In de rechterhoek staan Niet storen, AirPlay en de toetsenbordverlichting. Daaronder twee regelaars voor de schermhelderheid en het geluid, evenals een mediaspeler.
Aanpassen
Maar meer dan bij iOS is het Bedieningspaneel van macOS te personaliseren. Je kunt bijvoorbeeld bedieningselementen in de menubalk naar het Bedieningspaneel verslepen. Hierdoor heb je meer ruimte in je menubalk en zijn ze alleen beschikbaar in het Bedieningspaneel.
Andersom kan ook: je kunt knoppen verslepen naar het menu, zodat ze nog meer binnen handbereik zijn. Of je laat ze zowel in het menu als het Bedieningspaneel weg, als je die knoppen toch nooit nodig hebt. Dit stel je in via Systeemvoorkeuren, bij 'Dock & menubalk'. Hier kun je ook andere knoppen toevoegen aan het Bedieningspaneel, zoals informatie over de batterij en snelkoppelingen voor toegankelijkheidsopties.
Wanneer je in het Bedieningspaneel op een bepaald gebied klikt, toont het meer gerelateerde opties. Klik je bijvoorbeeld op het vlak rondom bluetooth, dan krijg je een overzicht van alle via bluetooth gekoppelde apparaten – met daarnaast het batterijpercentage.
Meer vernieuwingen van macOS 11.0 lees je in ons macOS Big Sur dossier:
Meer weten over macOS Big Sur?