Met de knoppen aan de zijkant van je iPhone kun je het volume precies naar je hand zetten, maar misschien wil je de muziek juist net even harder hebben! Bijvoorbeeld als je in een rumoerige omgeving zit en het geluid uit de speakertjes niet voldoende is. Zo zet je het iPhone geluid harder.
Wekelijks Apple tips in je mail
Iedere week dit soort tips in je mailbox? Meld je dan nu aan voor onze gratis nieuwsbrief!
Je aanmelding is helaas niet gelukt. Probeer het later nog eens.
iPhone geluid harder zetten
Bij de instellingen van je toestel vind je een optie die het geluid van je iPhone net wat luider doet klinken. Zo ga je te werk:
De iPhone 14 nu tot €7,50 korting per maand!
Maximaal voordeel als je thuis internet van Ziggo hebt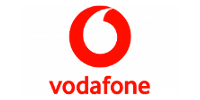 Bekijk actie
Zet een leuk muziekje op, bijvoorbeeld met Spotify of Apple Music.
Ga naar 'Instellingen>Muziek>Equalizer'.
Tik op 'Laat op de avond'.
Door dit trucje wordt iets veranderd aan de tonen van de muziek, waardoor het helderder en harder lijkt te klinken. We zouden het daarom niet uitproberen met het allerhoogste volume op een koptelefoon of oortjes. Wil je terug naar het reguliere geluid, dan tik je bij de sectie 'Equalizer' op 'Uit'.
Of je iPhone hiermee ook echt meer decibellen produceert, controleer je met de app Geluid op je Apple Watch. Sinds watchOS 6 is er namelijk een decibelmeter waarmee je kunt zien hoeveel decibel je omgeving produceert. Wordt de maximale limiet overschreden, dan krijg je hier een melding van om gehoorschade te voorkomen.
Je iPhone heeft een soortgelijke functie. Open het Bedieningspaneel terwijl je muziek op hebt en tik op het icoontje met het oor. Zijn de balkjes in dit menu groen, dan is er niets aan de hand. Pas als ze geel zijn, is het verstandig om je volume wat zachter te zetten. Zie je het icoontje nergens staan? Lees dan hoe je dit Bedieningspaneel aanpast.
iPhone geluid zachter zetten
Met dit trucje om het geluid van je iPhone harder te zetten, zou je denken dat er een vergelijkbare functie is om hem zachter te zetten. Die is er ook, dus lees daarom onze tip over het nog nét even zachter zetten van het iPhone-volume.