Spelen Twitter-video's in Safari zich niet af? Lukt het niet om een formulier in te vullen? Wordt een complete webpagina niet getoond? Of is er iets anders waardoor Safari net goed werkt? Dit soort problemen komen regelmatig voor in Safari op de iPhone. Gelukkig is de oplossing vaak simpel.
Safari werkt niet goed
Wanneer een website niet (goed) werkt, is de kans groot dat een cookie de boosdoener is. Een cookie is een klein bestandje dat een website achterlaat op een apparaat. Vaak is dit handig, want ze zorgen dat je voorkeuren en instellingen blijven behouden als je de website nogmaals bezoekt.
De iPhone 14 nu tot €7,50 korting per maand!
Maximaal voordeel als je thuis internet van Ziggo hebt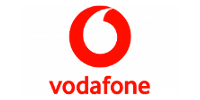 Bekijk actie
Maar cookies kunnen er ook voor zorgen dat sommige webpagina's niet meer op de juiste manier worden geladen. Waarschijnlijk is dat de reden dat Safari op de iPhone goed goed werkt. Dit probleem kun je oplossen door de cookies te verwijderen.
Cookies verwijderen in Safari
Het verwijderen van de cookies in Safari doe je zo:
Open de Instellingen-app van de iPhone en kies voor 'Safari'.
Scrol helemaal naar beneden en tik op 'Geavanceerd'.
Tik op 'Websitedata' en wacht totdat de websites geladen zijn.
Zoek de website op waar je problemen mee ervaart.
Veeg de website naar links en tik op 'Verwijder'.
Als het goed is kun je de website nu weer zonder problemen bezoeken. Wil je liever alle cookies kwijt zijn? Dat kan ook. Tik dan onderaan het menu van websitedata op 'Verwijder alle websitedata'. Let op: je wordt daardoor ook uitgelogd bij álle websites.
Meer van dit soort tips? Schrijf je in voor onze gratis nieuwsbrief:
Je aanmelding is helaas niet gelukt. Probeer het later nog eens.
Cookies blokkeren
Problemen in Safari kunnen ook ontstaan wanneer je cookies laat blokkeren. Sommige functies van een website werken dan niet, zoals het inloggen op een website. Controleer bij 'Instellingen>Safari' of je de optie 'Blokkeer alle cookies' op grijs hebt staan.
Safari werkt niet door ad-blocker
Werkt Safari na de vorige tips nog steeds niet goed? Dan kan dit ook komen doordat je een ad-blocker gebruikt die je een keer hebt gedownload uit de App Store. Ga naar 'Instellingen>Safari>Materiaalblokkeringen' en schakel blocker uit.
Safari werkt niet door een extensie
Ook normale extensies kunnen roet in het eten gooien. Denk bijvoorbeeld aan het populaire Dark Reader, die soms delen van de website weglaat of slecht zichtbaar maakt. Je schakelt extensies uit via 'Instellingen>Safari>Extensies'.