iMessage is een ontzettend handige manier om gratis berichten te sturen naar andere bezitters van een iPhone, iPad, iPod touch of Mac. Wanneer je iMessage hebt ingeschakeld ('Instellingen>Berichten>iMessage'), dan worden je tekstberichten (sms'jes) automatisch blauw indien de ontvanger iMessage kan ontvangen. Maar wanneer jijzelf of de ontvanger geen internet heeft, bijvoorbeeld in het buitenland, wordt een iMessage niet verstuurd. Je kunt het bericht in dat geval geforceerd als sms versturen, maar let op, hierbij is wel het sms-tarief van toepassing.
iMessage als sms versturen
Verstuur een iMessage-bericht naar je contactpersoon.
Normaal gesproken verschijnt automatisch de status 'Afgeleverd' of (met leesbewijs) 'Gelezen'. Gebeurt dit niet omdat jij of de ontvanger geen toegang heeft tot internet? Je kunt de iMessage dan omzetten in een sms.
Houd je vinger op een bericht tot er een menu verschijnt. Je kunt in dit menu kiezen voor de optie 'Stuur als tekstbericht'.
Het berichtje wordt nu groen en is verstuurd als sms.
Als je wilt dat niet-verstuurde iMessage-berichten automatisch worden omgezet in een sms, navigeer dan naar 'Instellingen>Berichten' en zet de schuif achter 'Stuur als sms' op groen. Let er wel op dat dit, afhankelijk van je abonnement, geld kan kosten. In het buitenland betaal je dan sowieso het tarief voor een sms'je vanuit het buitenland.
De iPhone 14 nu tot €7,50 korting per maand!
Maximaal voordeel als je thuis internet van Ziggo hebt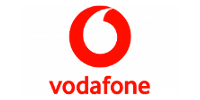 Bekijk actie