In de afgelopen week zijn iOS 13.5 en macOS 10.15.5 verschenen. Hierin zit een verbetering die FaceTime groepsgesprekken wat overzichtelijker maakt: je kan de automatische focus op de deelnemers die aan het woord zijn uitschakelen.
Wekelijks Apple tips in je mail
Iedere week dit soort tips in je mailbox? Meld je dan nu aan voor onze gratis nieuwsbrief!
Je aanmelding is helaas niet gelukt. Probeer het later nog eens.
In FaceTime kun sinds iOS 13 je groepsgesprekken voeren met tot maximaal 32 gebruikers. Neemt een spreker het woord, dan wordt er automatisch ingezoomd op die persoon. Die bewegende tegels vond niet iedereen even overzichtelijk, en daarom kun je nu alle tegels even groot houden – ongeacht wie er spreekt. Dat doe je zo.
De iPhone 14 nu tot €7,50 korting per maand!
Maximaal voordeel als je thuis internet van Ziggo hebt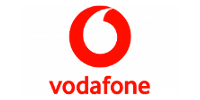 Bekijk actie
FaceTime inzoomen uitschakelen
Het automatisch inzoomen in FaceTime kun je uitschakelen als je de meest recente versie hebt van iOS of macOS. Doorloop de volgende stappen:
Op de iPhone of iPad
Open de app Instellingen.
Tik op FaceTime
Zet onder 'Automatische opvallendheid' de schakelaar achter 'Aan het woord' op grijs.
Op de Mac
Open FaceTime.
Klik in de menubalk op 'FaceTime>Voorkeuren'.
Haal onder 'Automatische focus' het vinkje voor 'Spreken' weg