Als je de eigenaar bent van een setje AirPods, dan weet je waarschijnlijk al dat je Siri oproept met een vinnige dubbeltik op een van de oortjes. Maar wist je dat je met iOS 11 zelf ook andere functies kunt koppelen aan de dubbeltik? Je kunt zelfs per oortje een andere optie instellen.
In iOS 11 kun je met een dubbeltik ook direct je muziek bedienen. Door twee keer te tikken speel je een nummer af of pauzeer je het, ga je naar het volgende nummer of juist naar het vorige. En het mooie is: je hoeft geen afscheid te nemen van Siri, want je kunt per oortje bepalen wat een dubbeltik doet. Je kunt dus met een dubbeltik op rechts Siri oproepen, en met een dubbeltik links muziek pauzeren.
De iPhone 14 nu tot €7,50 korting per maand!
Maximaal voordeel als je thuis internet van Ziggo hebt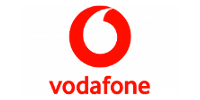 Bekijk actie
AirPods dubbeltikken instellen
Zo stel je het in:
Open de Instellingen-app
Ga naar 'Bluetooth>AirPods' en klik op het i'tje.
Je kiest de instellingen per oor. Tik op 'Links' of op 'Rechts' en geef aan wat er moet gebeuren.
AirPods van Apple
Apple's AirPods werden ruim een jaar geleden aangekondigd, tegelijkertijd met de iPhone 7. Binnenkort verschijnt er een nieuw oplaaddoosje voor de oordopjes. Deze is draadloos oplaadbaar.