Het is weekend, dus het is weer tijd voor je wekelijkse portie random iPhone-tips! Pak je iPhone er maar bij en ontdek weer vijf superfijne functies waarvan je misschien helemaal niet op de hoogte was.
Wekelijks Apple tips in je mail
Iedere week dit soort tips in je mailbox? Meld je dan nu aan voor onze gratis nieuwsbrief!
Je aanmelding is helaas niet gelukt. Probeer het later nog eens.
1. Gebruik de regenmelding van de Weer-app
BLACK FRIDAY: De iPhone 14 nu tot €348 korting!
• Maximaal voordeel als je thuis Ziggo hebt
• 6 maanden Apple Music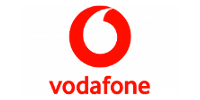 Bekijk actie
Het weer kan je vakantie maken of breken. Moet de poncho of plu vandaag mee? Wanneer er hevige buien ontstaan, kunnen meldingen erg handig zijn. Je zet de optie eenvoudig aan in de Weer-app. Let op: deze functie werkt in steeds meer Europese landen, maar nog niet in Nederland.
Open de Weer-app en tik rechtsonder op de drie streepjes.
Tik rechtsboven op de drie puntjes en kies voor 'Meldingen'.
Zet de optie in elk geval achter 'Mijn locatie' aan.
Doe desgewenst hetzelfde voor eventuele andere locaties.
Tik op 'Gereed'.
Voortaan ontvang je automatisch een melding wanneer het gaat regenen op jouw locatie. Handig, want dan kun je nog snel onderdak zoeken!
2. Filter onbekende afzenders
In de Berichten-app staan standaard alle berichten van bekende en onbekende afzenders in één grote, lange lijst. Niet echt overzichtelijk. Maar daar kun je iets aan doen! Open de app 'Instellingen', tik op 'Berichten' en activeer de optie 'Filter onbekende afzenders'.  Wanneer je nu naar de Berichten-app gaat, zie je linksboven 'Filters' staan. Daar heb je nu de keuze of je alle berichten wilt zien, of alleen die van bekende, of juist alleen die van onbekende afzenders.
3. Berichten snel markeren als gelezen
De kans is groot dat je je van tijd tot tijd stoort aan het aantal ongelezen berichten dat bij de icoontjes van de Berichten- en Mail-app wordt weergegeven. En ze blijven maar staan, omdat je geen zin hebt om al die berichten afzonderlijk te gaan openen. Gelukkig is er een relatief snelle oplossing voor!
Open de Berichten- of Mail-app.
Houd twee vingers op het scherm tot er links een selectielijst verschijnt.
Veeg nu met twee vingers van boven naar beneden om berichten te selecteren.
Ten slotte heb je de keuze om ze te markeren als gelezen, of gelijk te verwijderen.
4. Contactpersoon voor noodgevallen
Hoewel het heerlijk kan zijn om zeker te weten dat je niet gestoord kunt worden, is het toch ook belangrijk dat sommige mensen je in geval van nood kunnen bereiken. Precies dat kun je heel eenvoudig instellen op je iPhone.
Open de app 'Contacten' en zoek de gewenste persoon.
Tik rechtsboven op 'Wijzig' en daarna op 'Beltoon'.
Schakel de optie 'Altijd aan voor noodgevallen' in.
Tik op 'Gereed'.
5. Zoomfilter omgekeerd
We eindigen deze keer met een leuke, maar ook redelijk onzinnige tip. Deze tip is namelijk leuk om een keer te proberen, maar verder heb je er eigenlijk niets aan. Het is niet mogelijk om er een screenshot van te maken, dus als je wilt weten hoe het eruit ziet, moet je het zelf proberen. Het werkt als volgt:
Open de app 'Instellingen' en tik op 'Toegankelijkheid'.
Tik op 'Zoomen' en dan op 'Zoomfilter'.
Kies 'Omgekeerd' en tik linksboven op 'Zoomen'.
Wanneer je nu de optie 'Zoomen' inschakelt, worden alle kleuren 'omgekeerd' weergegeven. Wordt er automatisch ingezoomd, tik dan met drie vingers tegelijk twee keer op het scherm om weer uit te zoomen. Uitschakelen gaat uiteraard op dezelfde manier.