Kunstmatige intelligentie wordt steeds toegankelijker, en nu kun je er zelfs je eigen iPhone app-iconen mee maken. Zo doe je dat!
DALL-E mini
Al jaren wordt er gewerkt aan DALL-E, een programma dat via kunstmatige intelligentie een foto in elkaar kan zetten aan de hand van beschrijvingen. Zoek je daarmee bijvoorbeeld naar een beer in een sauna, dan krijg je een gegenereerde foto van een beer in een sauna. Het lijkt magisch, maar het is niet meer dan een complex algoritme.
BLACK FRIDAY: De iPhone 14 nu tot €348 korting!
• Maximaal voordeel als je thuis Ziggo hebt
• 6 maanden Apple Music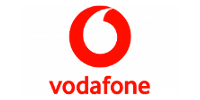 Bekijk actie
De techniek achter deze applicatie vergt zware berekeningen. Daardoor was het lang niet voor iedereen toegankelijk – tot nu! Met DALL-E mini, een gesimplificeerde versie van het programma, maak je gemakkelijk afbeeldingen via kunstmatige intelligentie. En je gebruikt het gewoon in je browser.
Eigen iPhone app-iconen
Wij hebben ontdekt dat het ook mogelijk is om iPhone app-iconen te maken met DALL-E mini. Die kun je vervolgens aan je eigen apps toevoegen om je thuisscherm op te fleuren. Zo maak je ze:
Open de website van DALL-E mini.
Voer in de zoekbalk in wat voor app-icoon je wilt maken. Voorbeeld: 'Corgi app icon' of 'Windmill app icon'.
Klik op 'Run'. Zie je een foutmelding? Probeer het opnieuw: dit kan soms heel wat pogingen vergen.
Wacht een tot twee minuten. Er verschijnen daarna negen app-icoontjes uit jouw beschrijving.
Tik op je favoriet, houd hem lang ingedrukt, en tik op 'Zet in Foto's'. Niet tevreden? Probeer een andere zoekopdracht!
Experimenteer
DALL-E mini snapt meer dan je verwacht! Als er maar 'app icon' achter je zoekopdracht staat, komt hij er meestal wel uit. Probeer dus vooral veel zoekopdrachten uit, en voeg wat extra's toe. Denk bijvoorbeeld aan 'Happy alpaca with sunglasses app icon'. Ga los!
Je hebt nu het app-icoon in je Foto's-app staan. Wil je weten hoe je hem vervolgens gebruikt voor een app op je thuisscherm? Lees dan ons artikel: App-iconen aanpassen voor een uniek thuisscherm in iOS 15!
Meer Apple-tips
Wil je in de toekomst meer van dit soort tips voor je iPhone, iPad en Mac direct in je mailbox ontvangen? Dat kan! Abonneer je op onze nieuwsbrief:
Je aanmelding is helaas niet gelukt. Probeer het later nog eens.