Met de nieuwe widgets in iOS 14 geef je het thuisscherm van je iPhone een persoonlijk tintje. En wat is er nu persoonlijker dan je eigen foto's? De iOS 14 foto-widget is dus een welkome toevoeging. In dit artikel laten we zien hoe het werkt. We verklappen alvast dat de widget één tekortkoming heeft: je kunt niet zelf kiezen welke foto's er op je thuisscherm verschijnen. Daarom laten we je ook een alternatief zien waarmee dat wél mogelijk is: de app Widgetsmith.
Wekelijks Apple tips in je mail
Iedere week dit soort tips in je mailbox? Meld je dan nu aan voor onze gratis nieuwsbrief!
Je aanmelding is helaas niet gelukt. Probeer het later nog eens.
iOS 14 foto widget
Om de foto-widget toe te voegen aan een van je thuisschermen, doorloop je de volgende stappen.
Haal de nieuwe iPhone 13 Pro als eerste in huis!
Internet van Ziggo thuis? Ontvang dan tot €5 korting per maand en dubbele data!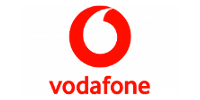 Bekijken
Houd je vinger wat langer op het scherm, totdat de app-icoontjes gaan wiebelen. Tik linksboven op het plusje.
Zoek in het overzicht naar Foto's en tik hierop.
Veeg horizontaal over het scherm om het formaat te kiezen: klein, middel of groot.
Sleep de app naar de gewenste plek.
Tik rechtsboven op 'Gereed'.
De widget toont foto's uit Terugblikken en Uitgelichte foto's en worden regelmatig ververst. Het probleem is dat je zelf eigenlijk geen controle hebt over wat er in die mappen staat. Wil je zelf een foto kiezen? Dan moet je dat op een andere manier doen. Bijvoorbeeld met de app Widgetsmith.
Kies je eigen foto met Widgetsmith
Met de gratis app Widgetsmith kun je zelf een widget samenstellen met daarin precies de foto die jij wilt zien. Download Widgetsmith in de App Store, open de app en doorloop de volgende stappen.
1. Grote widget
Open de app Widgetsmith. Wij gaan een zo groot mogelijke fotowidget maken en tikken daarom op 'Add large widget', maar je kunt natuurlijk ook voor een ander formaat kiezen.
2. Geef zelf een naam
Er wordt nu een widget aangemaakt met een naam als 'Large #1'. Tik op deze widget en hij komt groot in beeld. Tik bovenin op de naam van de widget om hem te hernoemen.
3. Verander in foto
Tik nu op de 'Default widget': nu is dat nog een kalendertje. Je krijgt een overzicht met veel opties. Ga onder 'Custom' op zoek naar 'Photo' en tik hierop – dit wordt blauw omrand.
4. Kies je favoriete foto
Tik op Selected Photo onderaan in het scherm. Via 'Choose Photo' beland je in je fotobibliotheek. Ga op zoek naar je favo foto en tik hierop. In het overzichtsscherm zie je een voorvertoning.
5. Je eigen fotowidget
Tik linksboven op de naam van je foto en je keert terug in het overzichtsscherm. Tik nu rechtsboven op 'Save' en je fotowidget is opgeslagen. Nu hoeven we hem alleen nog toe te voegen!
Voeg je zelfgemaakte foto-widget toe
Houd je vinger wat langer op het scherm, totdat de app-icoontjes gaan wiebelen. Tik linksboven op het plusje.
Tik in de alfabetische lijst met widgets op Widgetsmith.
Selecteer het formaat widget dat je net gemaakt hebt en tik op '+Voeg widget toe'.
Zet hem op de juiste plek en tik rechtsboven op Gereed.
De widget toont nu nog een grijs vlak. Je past hem als volgt aan:
Houd je vinger wat langer op de widget.
Tik op 'Wijzig widget'.
Tik op de blauwe tekst achter 'Widget' en kies je zelfgemaakte widget.
Widgetsmith heeft overigens nog veel meer mogelijkheden. Zo kun je ook foto's uit een album laten rouleren. En je kunt er diverse andere soorten widgets mee maken. Kalenders, weeknummers of teksten op je thuisscherm tonen – het kan allemaal. De moeite waard dus om eens mee te experimenteren.