Lees jij graag tijdschriften? Dan is Readly wat voor jou. Deze dienst is een soort Spotify of Netflix, maar dan voor tijdschriften. De keuze is reuze, dus jouw favoriete magazine zit er ongetwijfeld tussen. Daarnaast kun je tot vijf (beschermde) profielen aanmaken – op maximaal vijf apparaten – zodat je met meerdere mensen een account kunt delen.
Lezen in Readly is onbeperkt, dus je kunt ook nog eens een hoop nieuwe tijdschriften ontdekken. Je vindt in Readly Nederlandse tijdschriften maar ook internationale titels, die allemaal aan de hoge kwaliteitseisen van Readly voldoen. Geen 'fake news' dus. Ten slotte is het mogelijk om via Readly Download alle tijdschriften op je apparaat te bewaren en zo onderweg offline te lezen.
De iPhone 14 nu tot €7,50 korting per maand!
Maximaal voordeel als je thuis internet van Ziggo hebt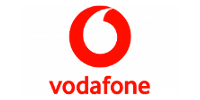 Bekijk actie
Zo ben je goedkoper uit
We beginnen met een kostenbesparende tip: abonneer je niet via de app. Dat is duurder, onder meer omdat Apple een deel van de winst opstrijkt. Het is verstandiger om je via de website van Readly aan te melden. Readly kost normaal een tientje per maand via de website, en twaalf euro via de app. Nu kun je de dienst drie maanden uitproberen voor in totaal 99 cent! Wij laten je zien hoe je je aanmeldt en hoe de app werkt.
1. Ga naar de Readly website
Ga naar de Readly-website en bezoek de speciale actiepagina met introductie-actie. Klik hier op de knop 'Aanmelden' en doorloop het registratieproces.
2. Download Readly in de App Store
Uiteraard kun je in de browser door blijven lezen (via ReadlyGo) . Maar tijdschriften lezen is wel zo gemakkelijk op je iPhone of iPad: download daarom de Readly-app in de App Store en log in met de gegevens van het account dat je in stap 1 gemaakt hebt.
3. Als in een boekhandel!
Op de tab 'Ontdek' waan je je in een boekhandel: hier staan gigantisch veel magazines. Is het aanbod te overweldigend? Ga dan naar het tabblad Tijdschriften.
4. Sorteer tijdschriften
Rechtsboven stel je filters in. Kies hier land en taal en geef bij Categorie je interesses aan. Via het loepje kun je ook naar een specifieke titel zoeken.
5. Lezen
Iets van je gading gevonden? Tik erop om te lezen en veeg door het magazine heen. Met een extra tik haal je voorvertoningen van de pagina's tevoorschijn. Zo blader je gemakkelijker door het tijdschrift heen.
6. Favoriet
Vind je een bepaald tijdschrift erg leuk en voor herhaling vatbaar? Met de ster markeer je een magazine en kun je het altijd snel terugvinden via Favorieten. Met Long Press of Force Touch roep je handige opties op.
7. Eigen account
Deel je je account en wil je je leesvoer privé houden? Geef ieder dan zijn eigen account via het hamburgermenu linksboven. Eventueel kun je hier ook nog ouderlijk toezicht inschakelen.