En opeens komt kerst wel heel dichtbij! Ben je te laat met het versturen van kerstwensen? Of ploft er vandaag nog een kaartje op de deurmat van iemand die je compleet vergeten bent? Gelukkig zijn er allerlei manieren om met je iPhone digitale kerstkaarten te versturen.
1. Memoji-stickers in kerststijl
Iedereen had een hekel aan memoji's – totdat ze met iOS 13 ook in stickervorm verschenen. Je iPhone maakt nu 'stickervelletjes' aan die gebaseerd zijn op jouw memoji. En voor de gelegenheid dos je die uit met de kerstmuts die je bij de hoofddeksels vindt – lees ook het artikel Maak je eigen kerst-memoji (ook als sticker). De stickers kun je vervolgens gebruiken en vrijwel alle Messenger-apps, waaronder Berichten en WhatsApp.
De iPhone 14 nu tot €7,50 korting per maand!
Maximaal voordeel als je thuis internet van Ziggo hebt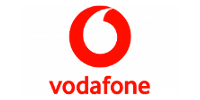 Bekijk actie
2.Maak een kerstfoto met je memoji!
Heb je je Memoji inmiddels voorzien van een kerstmuts? Dan kun je ook een foto (of video) maken van jezelf als memoji. Het hoofd van de memoji wordt daarbij als het ware op je schouders geplakt. Voor de rest is het een gewone foto – maak hem extra kerstig met een kerstboom op de achtergrond! Lees ons artikel een Kerstfoto met je memoji voor een uitgebreide uitleg.
3. Verstuur een bericht met glitters
In de app Berichten kun je teksten versturen met een schermvullend effect. Er zijn er verschillende, maar die met gouden glitters is wel de meest feestelijke. Maar waar vind je die?
Typ een bericht en houd de verzendknop iets langer of harder ingedrukt.
Tik bovenaan in het scherm op het tabblad 'Scherm'.
Veeg van rechts naar links over het scherm totdat het feestelijke effect verschijnt.
Tik op de verzendknop.
4. Maak een sfeervolle terugblik
Met je iPhone maak je binnen een handomdraai terugblikken. Hierin worden foto's en video's uit je fotocollectie gecombineerd tot een leuke video. En die kun je delen met wie je maar wilt!
Open in de app Foto's het tabblad 'Zoek'.
Zoek op 'Kerst', of iets wat daaraan gerelateerd is (zoals kerstboom, kerstversiering of december).
Tik op een van de Momenten, albums of categorieën.
Tik bovenaan op de naam en de datum.
Met de Play-knop start je het filmpje. Tik op de video en linksonder op de deel-knop om de video te delen.
5. Bewegende kerstplaatjes in WhatsApp
In WhatsApp zit een gigantische collectie met gifjes verstopt. Voor iedere gelegenheid is er wel wat te vinden, zeker ook voor de kerst. Zo werkt het:
Open in WhatsApp een gesprek met iemand die je een kerstwens wilt sturen.
Tik op het plusje linksonder naast het tekstveld en daarna op Foto- en videobibliotheek.
Tik linksonder op het loepje met GIF erachter en gebruik de zoekfunctie om op zoek te gaan naar een kerstplaatje.