Deze maand zijn de iPhone 14 en drie nieuwe Apple Watch-modellen verschenen. Ze delen allemaal dezelfde nieuwe functie – eentje die je hopelijk nooit nodig hebt, maar toch. Het gaat om Crashdetectie. Dit moet je weten over deze potentieel levensreddende functie.
Wekelijks Apple nieuws in je mail
Als eerste op de hoogte van het laatste nieuws, tips & aanbiedingen!
Je aanmelding is helaas niet gelukt. Probeer het later nog eens.
Crashdetectie: welke iPhones en Watches?
Crashdetectie is een nieuwe veiligheidsfunctie voor je iPhone en Apple Watch. Beland je in een stevig auto-ongeluk, dan zal je telefoon of horloge dat merken en hulp inroepen via het noodnummer 112 – ook als jij daar zelf niet meer toe in staat bent. Als crashdetectie onverhoopt in actie moet komen, dan wijst het zich allemaal vanzelf. Toch kunnen we ons voorstellen dat je wilt weten hoe het allemaal in zijn werk gaat. Daarom duiken we er even in.
De iPhone 14 nu tot €7,50 korting per maand!
Maximaal voordeel als je thuis internet van Ziggo hebt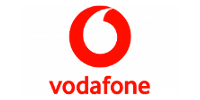 Bekijk actie
Crashdetectie werkt op de volgende Apple-producten, allemaal gepresenteerd in september 2022:
Zo werkt het
Je hoeft Crashdetectie niet te activeren – op de bovenstaande modellen staat de functie standaard al aan. Uitzetten kán, maar raden wij je natuurlijk niet aan. Voor crashdetectie wordt gebruikgemaakt van allerlei slimme sensoren in je Apple-producten:
Een versnellingsmeter detecteert extreme snelheidsveranderingen.
De barometer registreert drukveranderingen in de auto als de airbag actief wordt.
De gyroscoop merkt het als de auto plots van richting verandert.
De microfoon herkent geluiden van een botsing.
De informatie uit al deze bronnen wordt gecombineerd met slimme bewegingsalgoritmes die Apple heeft ontwikkeld. Naar eigen zeggen zijn hiervoor een miljoen uur aan gegevens over autorijden en botsingen gebruikt. In ieder geval de volgende type ongelikken worden herkend:
Frontale botsing
Zijdelinge botsing
Kop-staartbotsingen
Over de kop slaan
En dan is het zover: je krijgt een auto-ongeluk en je iPhone of Apple Watch merkt dat. Wat gebeurt er dan?
Het lijkt erop dat je in een auto-ongeluk beland bent
Als je iPhone of Apple Watch een ongeluk detecteert, verschijnt er een melding op het scherm. Ben je nog bij bewustzijn en heb je hulp nodig? Met een paar tikken en vegen op het scherm plaats je een noodoproep. Is het een gevalletje blikschade? Net zo snel geef je aan dat er niets aan de hand is.
Reageer je niet binnen tien seconden op de melding? Dan start er een countdown van (opnieuw) tien seconden. Daarna belt je iPhone automatisch de hulpdiensten. Siri vertelt de meldkamer dan in een geautomatiseerd bericht wat er aan de hand is. Ook de locatiegegevens worden doorgegeven. Het geautomatiseerde bericht wordt enkele keren herhaald, maar je kunt het ook tussentijds stoppen en dan zelf met de meldkamer spreken.
Ook SOS-contactpersonen ontvangen bericht
Is het gesprek met de meldkamer afgerond? Dan volgt er daarna nog automatisch een telefoontje met je SOS-contactpersonen. Eventueel kun je dit telefoontje ook annuleren, mocht je je oké voelen.
Voor dit belletje is het wel noodzakelijk dat je vooraf je SOS-contactpersonen hebt ingesteld. Dit doe je via de app Gezondheid: tik rechtsboven op je account en vul het in via je Medische ID. In de (Engelstalige) video hieronder vat Apple nog eens rustig samen wat crashdetectie is.
Lijkt op die andere Apple Watch-functie
Misschien komt het bovenstaande je allemaal bekend voor. Dat komt misschien omdat er op de Apple Watch al jaren een soortgelijke functie zit, maar dan in het klein: Valdetectie. Hierbij zorgt je slimme horloge ervoor dat de hulpdiensten gebeld worden als je na een hevige smak niet meer reageert.