Achter op de verpakking van deze smartwatch staat dat hij alleen werkt in combinatie met een Android-telefoon, maar dit is achterhaald. Met een iPhone 5 of hoger waarop minimaal iOS 8.2 geïnstalleerd staat, kan dit horloge ook uit de voeten. Je zet de gratis app Android Wear op je iPhone en vanuit deze app koppel je je horloge en je telefoon met elkaar.
Dat kun je met de LG Watch Urbane
Vanaf het moment dat je dit horloge omdoet, staart iedereen naar je. Ten eerste omdat dit horloge groot is: hoewel ik absoluut geen elfachtige dame met ranke polsjes ben, oogt de Urbane bij mij ontzettend massief en lomp. Toch meer iets voor mannen. Daarnaast vragen zelfs wildvreemden me wat ik nou allemaal kan met dit glimmende horloge. Het antwoord op de meest gestelde vraag: nee, je kunt er niet mee bellen, je ziet wel of je gebeld wordt. Veel van de notificaties die op je iPhone verschijnen, zie je direct ook op je horloge. Je hoeft je iPhone niet meer uit je tas te halen om appjes, sms'jes en mails te lezen. Toch haal ik de telefoon wél uit de tas, want ik vind lezen op een rond scherm vervelend en het beantwoorden met spraakbediening is al helemaal een crime. Als dat überhaupt al kan, want sommige apps bieden niet de mogelijkheid om te reageren.
De iPhone 13 nu tot €393 voordeel!
• Heb je al internet van Ziggo thuis? Profiteer dan van extra voordeel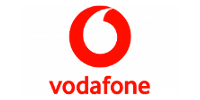 Bekijken
… en dat doe je ermee
Ik kijk vaak op het horloge om mijn hartslag en de stand van de stappenteller te checken. Tot mijn verrassing merk ik dat je de Watch ook kunt gebruiken als afstandsbediening voor bijvoorbeeld Spotify. Er zijn dus behoorlijk wat functies, toch voelt het karig. Deze watch kan in combinatie met een Android-toestel véél meer. Met een Apple Watch in combinatie met een iPhone kun je ook veel meer. Ik besluit de prijs van de LG Watch Urbane op te zoeken. Met een Android-horloge kun je natuurlijk ook googelen: 'Oké Google, hoe duur is dit horloge?' Het zoekresultaat dat in beeld verschijnt, loodst me direct door naar een website over de Apple Watch. Typisch …