Update 12 april: YouTube heeft laten weten dat PiP deze week alleen naar YouTube TV komt, en dus niet de normale app. De eerdere tweet van het bedrijf klopt dus niet. Ook geven ze aan van plan te zijn PiP terug te brengen voor alle Premium-abonnees – niet-abonnees moeten de functie waarschijnlijk alsnog missen.
---
YouTube kijken met picture-in-picture terwijl je met een andere app bezig bent? Jarenlang moest je er extra voor betalen, maar daar komt eindelijk verandering in.
BLACK FRIDAY: De iPhone 14 nu tot €348 korting!
• Maximaal voordeel als je thuis Ziggo hebt
• 6 maanden Apple Music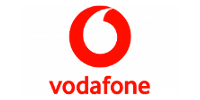 Bekijk actie
YouTube picture-in-picture
Het is al tijden een grote ergernis: je kijkt naar een filmpje op YouTube, opent even een andere app, en YouTube stopt met afspelen. Pas als je weer teruggaat naar de YouTube-app kun je weer verder kijken. Dat moet toch beter kunnen?
Al jaren kón het ook beter. Met een abonnement op YouTube Premium bleef je filmpje in een klein PiP-venster (picture-in-picture) doorspelen als je de YouTube-app sloot. Ook was er Vinegar, een betaalde Safari-extensie die PiP inschakelde op de webversie van YouTube. Maar gratis gebruikmaken van picture-in-picture was er dus niet bij – tot nu.
PiP voor iedereen
YouTube heeft op Twitter aangegeven dat alle iPhone- en iPad-gebruikers met iOS 15 nog deze week gebruik kunnen maken van PiP via de officiële YouTube-app. Extra betalen is dus niet meer nodig.
Are you using an iOS smartphone? If so, the Picture-in-Picture feature is still rolling out & will be available in a matter of days across all iOS 15+ devices. Tweet back @ us if needed.

— TeamYouTube (@TeamYouTube) April 10, 2022
Waarom nu?
De komst van PiP voor iedereen is natuurlijk geweldig nieuws, maar we vragen ons wel af: waarom nu? YouTube gebruikte PiP als een verdienmodel, door de functie achter een betaalmuur te zetten. Wij denken dat deze zet steeds minder goed uitpakte wegens alternatieven als Vinegar. Waar YouTube Premium maar liefst € 11,99 per maand kost, kost Vinegar slechts eenmalig € 1,99.
Vinegar haalt ook nog eens de advertenties van de filmpjes weg. Dit kost YouTube veel geld. YouTube Premium haalt de advertenties ook weg, maar in dat geval zijn de abonnementskosten het vervangende verdienmodel. Door PiP voor iedereen in te schakelen, maakt YouTube het een stuk minder aantrekkelijk om apps als Vinegar te gebruiken. En daardoor nemen de advertentie-inkomsten dus weer toe.
Picture-in-picture in YouTube: wanneer?
Het is niet bekend op welke dag picture-in-picture geactiveerd wordt – maar het zal dus wel ergens deze week (week 15) zijn. Je hebt dus iOS 15 of iPadOS 15 nodig, evenals de nieuwste versie van de YouTube-app.
Je aanmelding is helaas niet gelukt. Probeer het later nog eens.
Bron: MacRumors