WhatsApp brengt een aantal grote nieuwe functies uit, zo is te lezen op de blog van de berichtendienst. Binnenkort maken onder meer 'WhatsApp Community's' hun intrede. Wat kun je hiervan verwachten?
WhatsApp Community's
Met de nieuwe community-functie die is aangekondigd, brengt WhatsApp meer structuur aan in groeps-chats. Het komt erop neer dat je meerdere subgroepen kunt samenbrengen onder een overkoepelende groep. WhatsApp noemt als voorbeeld een community die met school te maken heeft:
De iPhone 13 nu met 3 maanden gratis Apple TV+!
Maximaal voordeel als je thuis internet van Ziggo hebt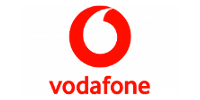 Bekijk actie
'Met Community's kan een schooldirecteur bijvoorbeeld gemakkelijker alle ouders op één plek samenbrengen om cruciale updates te delen en groepen opzetten over specifieke lessen, buitenschoolse activiteiten of vrijwilligersbehoeften.'
Wat is er nog meer nieuw?
WhatsApp brengt nog meer vernieuwingen naar de app, die werken ook buiten de nieuwe community's om. Dit zijn de functies die je binnenkort mag verwachten:
Emoji-reacties: Dit is te vergelijken met tapback in iMessage. Reageer snel op een berichtje door een emoji te plaatsen, bijvoorbeeld een duimpje omhoog of een hartje.
Verwijderrechten voor beheerder: beheer je een groep, dan kun je voortaan korte metten maken met berichten die op een of andere manier ongepast zijn.
Grotere bestanden delen: je kunt voortaan bestanden delen van tot maximaal 2 gigabyte.
Spraakoproepen naar grotere groepen versturen: soms is praten handiger dan typen, en straks kun je videobellen met maar liefst 32 mensen tegelijk. Nu kun je WhatsApp videobellen met acht personen.
Wanneer komt de update?
WhatsApp laat nog in het midden wanneer de nieuwe functies verschijnen, en of dat ze allemaal tegelijk beschikbaar zijn. Wel geven ze aan dat community's in de kinderschoenen staan en dat er de eerste tijd nog veel ontwikkelingen te verwachten zijn. De nieuwe functies worden eerst getest in een kleine groep, en komen dan beetje bij beetje voor iedereen beschikbaar.
Wekelijks Apple nieuws in je mail
Als eerste op de hoogte van het laatste nieuws, tips & aanbiedingen!
Je aanmelding is helaas niet gelukt. Probeer het later nog eens.
Bron: WhatsApp-blog