Nederlandse en Belgische gebruikers van Facebook kunnen vanaf nu een contactpersoon toewijzen die beperkte toegang krijgt tot het account in geval van overlijden. Deze functie was al een tijdje beschikbaar in de Verenigde Staten, maar is inmiddels ook uitgerold naar Europa, ontdekte The Next Web.
Facebook-account bij overlijden
Facebook zet accounts van overleden personen om in een account met herdenkingsstatus wanneer het sociale netwerk daartoe een geldig verzoek krijgt. Daarvoor dient een overlijdensakte of ander officieel bericht te worden ingestuurd. Op het account van de overleden persoon worden dan foto's getoond die reeds zichtbaar waren en is het voor vrienden mogelijk om berichten te plaatsen.
De iPhone 14 nu tot €348 korting!
• Maximaal voordeel als je thuis Ziggo hebt
• 6 maanden Apple Music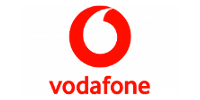 Bekijk actie
Nieuw hieraan is dat indien de overleden persoon een contactpersoon heeft toegewezen, diegene een vastgezet bericht kan plaatsen, kan reageren op vriendschapsverzoeken en de profiel- en omslagfoto mag bijwerken. Bovendien kan er een kopie van de inhoud van het account worden gedownload. Omdat het gaat om een beperkte toegang, is het voor de contactpersoon niet mogelijk om inhoud of vrienden te wijzigen of verwijderen. Ook kunnen verzonden berichten niet worden ingezien.
Contactpersoon voor accounts met herdenkingsstatus
Om zelf een contactpersoon toe te wijzen, navigeer je in Facebook naar 'Instellingen>Beveiliging>Contactpersoon voor accounts met herdenkingsstatus' (directe link). In dit menu kun je een vriend op Facebook kiezen die je account in beperkte mate mag beheren wanneer deze omgezet is in een account met herdenkingsstatus. Gebruikers die dit niet willen, kunnen ervoor kiezen om hun account te laten verwijderen wanneer ze komen te overlijden.