Een paar weken terug startte Apple een terugroepactie voor de 15-inch MacBook Pro, verkocht tussen september 2015 en februari 2017. Nog niet gecheckt of jouw Mac ook gerepareerd moet worden? Doe dat dan toch maar wel. Onderstaande foto's laten zien waarom.
MacBook Pro ontploft
De foto's zijn afkomstig van designer Steven Gagne. Hij hoorde de accu in zijn MacBook Pro ploppen en rook daarbij een chemische geur. Vervolgens explodeerde de Mac, en veroorzaakte een kleine brand en veel rook in zijn huis. Gagne wist de bland de blussen maar de Mac was niet meer te redden. Detail dat je he–le–maal niet wilt weten: de Mac was in slaapmodus en niet eens ingeplugd. Kortom: reden genoeg om Apple's terugroepactie serieus te nemen.
De iPhone 14 nu tot €348 korting!
• Maximaal voordeel als je thuis Ziggo hebt
• 6 maanden Apple Music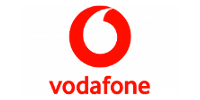 Bekijk actie
Moet ook mijn Mac terug?
Dat kun je zelf controleren. Het gaat om de MacBook Pro (Retina, 15-inch, medio 2015) die hoofdzakelijk verkocht is tussen september 2015 en 2017. Apple heeft een pagina gemaakt waarop je aan de hand van het serienummer kunt zien of jouw MacBook Pro bij de risicogroep hoort en je in aanmerking komt voor gratis batterijvervanging. Wat moet je doen?
Controleer eerst welke Mac je hebt:
Klink linksboven op het Appeltje en op 'Over deze Mac'.
Staat er 'MacBook Pro (Retina, 15-inch, medio 2015)'? Kopieer dan in hetzelfde venster het serienummer. Andere modellen hebben geen problemen.
Ga naar de Apple-pagina over de terugroepactie.
Vul je serienummer in en tik op 'Submit'.
Als je Mac een potentieel risico vormt, zie je dat meteen na het submitten van het serienummer. Doorloop in dit geval de stappen om je Mac op te geven voor de gratis reparatie. Het is mogelijk dat je je Mac dan een paar weken kwijt bent.
Volgens een Amerikaanse consumenten-organisatie heeft Apple inmiddels 26 meldingen gehad van oververhitte batterijen. In vijf gevallen ontstonden hierbij kleine brandjes, in 17 gevallen was er kleine schade aan de omgeving.
Bron: Steve Gagne