Een nieuwe iPhone-functie waarbij je de nooddiensten inschakelt terwijl je buiten mobiel bereik bent, is nu beschikbaar. Die heet 'SOS-noodmelding via satelliet'. In Nederland en België moeten we er nog wel op wachten.
SOS-noodmelding via satelliet
'SOS-noodmelding via satelliet' is een exclusieve iPhone 14-functie. Die werd al in september aangekondigd, maar nu is het pas voor het eerst mogelijk om via satellieten de alarmdiensten in te schakelen. Althans: in de Verenigde Staten en Canada. In december volgen Frankrijk, Duitsland, Ierland en het Verenigd Koninkrijk.
BLACK FRIDAY: De iPhone 14 nu tot €348 korting!
• Maximaal voordeel als je thuis Ziggo hebt
• 6 maanden Apple Music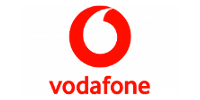 Bekijk actie
De nieuwe SOS-functie stelt je in staat om tekstberichten naar de hulpdiensten te sturen wanneer je geen mobiel bereik of wifi hebt, zoals tijdens het wandelen, kamperen of rijden in afgelegen gebieden. Je kunt ook de Zoek mijn-app openen en je locatie via satellieten met je vrienden of familie delen.
Bekijk de demo van de functie hieronder:
Nog niet in Nederland en België
Het berichten via satellieten is vooral een uitkomst voor als je in het buitenland bent, want in Nederland en België moet je flink je best doen om op plekken te komen waar je echt geen bereik hebt. Het is nog niet bekend wanneer wij de functie ook kunnen gebruiken, maar eerder dan in 2023 wordt het niet.
Zo werkt het
In de Verenigde Staten en Canada is er een 'Try Demo'-optie om de satellietfunctie alvast uit te proberen. Om snel hulp te krijgen krijg je een paar vragen over je situatie, zoals of je verdwaald bent, een ongeluk hebt gehad of gewond bent geraakt. Die informatie wordt samen met je Medische ID en locatie naar de lokale hulpdiensten verzonden.
Als de lokale hulpdiensten sms'jes kunnen ontvangen, wordt de informatie direct verstuurd. Zo niet, dan gaat het via een relay center waarbij door Apple opgeleide operators de informatie doorgeven. Bij een goede verbinding worden de teksten binnen 15 seconden verstuurd. Is de verbinding slecht, dan geeft de SOS-functie instructies over waar je met je iPhone moet zijn voor de beste verbinding. Het belangrijkste daarbij is dat je goed zicht op de lucht hebt.
Zoals gezegd is 'SOS-noodmelding via satelliet' nog alleen beschikbaar in de Verenigde Staten en Canada. Ook heb je een iPhone 14 nodig met iOS 16.1 of hoger. In de komende twee jaar is de functie gratis beschikbaar voor alle iPhone 14-bezitters. Na die periode moet je er mogelijk wel voor betalen, maar daar heeft Apple nog niets over losgelaten.