Als je iOS 15 installeert, herken je Safari even niet meer terug. De adresbalk zweeft onderin het scherm, het wisselen tussen tabbladen werkt anders en er is een aanpasbare startpagina. In dit artikel vertellen we je over alle nieuwe Safari-functies in iOS 15 – en leggen we alvast uit hoe ze werken.
Safari: de nieuwe functies in iOS 15
Over het nieuwe Safari heeft Apple duidelijk goed nagedacht. Met de vernieuwde adresbalk (Apple noemt deze de tabbalk) heb je de belangrijkste knoppen onder je duim zitten, zodat je de mobiele browser beter met één hand kunt bedienen. Dit zijn de belangrijkste Safari-functies van iOS 15.
1. Swipen van tab naar tab

Eindelijk werkt het wisselen tussen tabbladen snel en intuïtief. Het switchen tussen tabbladen kan door simpelweg naar links of rechts te swipen – het is net Tinder.
De iPhone 14 nu tot €7,50 korting per maand!
Maximaal voordeel als je thuis internet van Ziggo hebt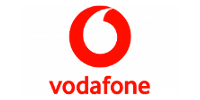 Bekijk actie
2. Nieuwe weergave voor tabbladen

In iOS 15 is de gestapelde, 3D-achtige weergave van geopende tabbladen verdwenen. Tik je op de knop voor het tonen van de tabbladen, dan kom je terecht in een stijlvolle en minimalistische interface, waarbij elk tabblad als een miniatuur wordt getoond. Je kunt verticaal scrollen om door de tabbladen te bladeren.
3. Tabgroepen

Nieuw zijn de tabgroepen, waarmee je verschillende groepen van tabbladen maakt. Hierbij kun je elke groep een afzonderlijke naam geven. Zo houd je de tabs die je voor je werk nodig hebt netjes bij elkaar, of maak je een tabgroep aan met daarin je favoriete online winkels, zodat je er nog sneller bij kunt.
De tabgroepen worden gesynchroniseerd met je Apple-apparaten, dus je ziet ze ook op je iPad en Mac terug. Voor het maken van een tabgroep tik je rechtsonder op de knop voor de tabbladen (de twee vierkantjes). Tik vervolgens onderin op de tabbalk en kies 'Nieuwe lege tabgroep'.
4. Safari-extensies

In het nieuwe Safari kun je nu ook extensies installeren. Die maken het bijvoorbeeld mogelijk om een webpagina te vertalen, of worden trackers geblokkeerd voor meer privacy. Om te zien welke extensies beschikbaar zijn, ga je naar 'Instellingen>Safari>Extensies>Meer extensies'.
5. Pull-to-refresh

Voor het verversen van een webpagina moest je voorheen bovenin op de daarvoor bestemde knop tikken. Niet handig als je de iPhone met één hand vast hebt. Met iOS 15 werkt het refreshen veel intuïtiever. Trek de webpagina naar beneden en de website wordt opnieuw geladen.
6. Achtergrond startpagina aanpassen

De startpagina van Safari is eindelijk naar je hand te zetten. Je kunt bijvoorbeeld een andere achtergrondafbeelding gebruiken; zo maak je de browser veel persoonlijker. Om dit te doen, scrol je bij een startpagina naar beneden en kies je voor 'Wijzig'. Activeer de optie 'Achtergrondafbeelding' en kies een wallpaper uit. Apple heeft er een paar voor je klaargezet, maar je kunt ook een eigen foto toevoegen via de Fotobibliotheek.
7. Rijkere startpagina-weergave

De startpagina laat nu veel meer zien. Je ziet er bijvoorbeeld de websites die met jou gedeeld zijn, een privacyrapport, leeslijst, de tabbladen die je op een ander Apple-apparaat hebt geopend en meer. Vind je het te druk? Tik beneden op 'Wijzig' en vink de onderdelen uit die je niet hoeft te zien.