Tegelijk met de lancering van de nieuwe Macbook Pro kwam Apple ook met nieuws over twee reparatieprogramma's. Ten eerste is er een nieuw reparatieprogramma voor het zogeheten 'Flexgate'-probleem. Hierbij verschijnen op het scherm van de MacBook Pro's eerst lichte vlekken, uiteindelijk blijft het beeld gewoon zwart. Ten tweede werd het reparatieprogramma rondom de MacBook-toetsenborden uitgebreid. Nu mogen ook de MacBook Pro en MacBook Air uit 2018 meedoen. Dit moet je weten.
Flexgate
Over 'Flexgate' schreven we al eerder. Het probleem treedt op bij de MacBook Pro's uit 2016 – de eerste versie met het huidige ontwerp dus. Bij deze modellen kan het door slijtage van de gebruikte kabels gebeuren dat de achtergrondverlichting het niet meer goed doet. Eerste aanwijzingen zijn kleine spotlights die onder aan het scherm verschijnen. Uiteindelijk kan het scherm helemaal uitvallen. Krijg je te maken met dit probleem, repareert Apple je MacBook gratis, ook buiten de garantie – via dit reparatieprogramma. Het geldt tot vier jaar na de eerste aankoop – in het vroegste geval dus tot in oktober of november 2020. Nieuwere modellen van de MacBook Pro gebruiken een langere flexkabel (vandaar overigens de naam 'Flexgate') die niet meer zo snel slijt.
BLACK FRIDAY: De iPhone 14 nu tot €348 korting!
• Maximaal voordeel als je thuis Ziggo hebt
• 6 maanden Apple Music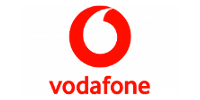 Bekijk actie
Toetsenbord
Het toetsenbord van de MacBooks blijft een never ending story. Apple heeft al een hoop maatregelen genomen om de vlindertoetsen betrouwbaarder te maken, maar de definitieve oplossing werd nog niet gevonden. Vaak kan een stofdeeltje al voldoende zijn om een toets niet of dubbel te laten reageren. Bij de nieuwste Macbook Pro is er nu sprake van een 'nieuw materiaal' voor het toetsenbord, maar het moet nog blijken wat dat doet. Wel weet Apple dus zeer goed dat er een probleem is en heeft daarom het reparatieprogramma voor de toetsenborden uitgebreid. Nu wordt het ook toetsenbord van de Macbook Pro en MacBook Air uit 2018 gratis buiten de garantieperiode vervangen. Via de volgende link vind je het reparatieprogramma.