Dit jaar besloten om mee te doen met de Vierdaagse? Dan kunnen je iPhone en Apple Watch je best een steuntje in de rug geven. Daarom vind je hier vier Nijmeegse Vierdaagse apps die je op de been houden!
Nijmeegse Vierdaagse apps
Het is weer die tijd van het jaar: de Nijmeegse Vierdaagse is begonnen! De 104e editie van het wandelevenement vindt dit jaar plaats van woensdag 20 tot en met vrijdag 22 juli. En hoewel er dit jaar maar drie wandeldagen zijn vanwege de tropische temperatuur van afgelopen dinsdag, laat dat de pret niet bederven.
Vodafone Runners: De iPhone 13 nu met 3 maanden gratis Apple TV+!
Maximaal voordeel als je thuis internet van Ziggo hebt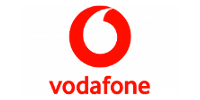 Bekijk actie
Duizenden wandelaars zetten de Gelderse stad de komende dagen dus op kop. Ga jij de uitdaging ook aan? Dan ben je bij het goede adres, want hieronder vind je vier Nijmeegse Vierdaagse apps die alle wandelaars zouden moeten hebben.
1. Map My Walk
Bij een evenement als de Nijmeegse Vierdaagse is de afstand duidelijk: je wandelt 30, 40 of 50 kilometer, tenzij je eerder afhaakt. Maar hoe heb je gepresteerd? Daarvoor heb je een app nodig, zoals Map My Walk. Dit legt namelijk al je wandelstatistieken vast. Hoe lang je erover hebt gedaan, wat je gemiddelde snelheid is geweest, hoeveel stappen je hebt gezet – noem maar op.
Dankzij deze gegevens kun je ook persoonlijke wandeldoelen opstellen en per dag bekijken of je ze hebt gehaald (of juist steeds minder energie hebt). En gebruik je hem volgend jaar weer, dan weet je direct of je het aankomende jaar vooruitgang hebt geboekt.
Download 'Map My Walk' in de App Store
2. Mijn Water
Wij hoeven je niet te vertellen hoe belangrijk het is om met al dat stappen genoeg water te drinken. Maar met het extreem warme weer van dit jaar kan iedereen wel een extra reminder gebruiken. Ziedaar: 'Mijn Water'.
Deze app berekent je waterbehoefte aan de hand van je persoonlijke gegevens. Vervolgens ontvang je herinneringen wanneer Mijn Water verwacht dat je wel weer wat vocht kunt gebruiken. Uitdrogen zit er voor jou dus niet in, zelfs niet in de felle zon. En het beste: de app is ook beschikbaar op de Apple Watch!
Download 'Mijn Water' in de App Store
3. CARROT Weather
De hamvraag van de Vierdaagse: wat voor weer wordt het? De standaard Weer-app op je iPhone laat je al een prima voorspelling zien, maar het kan een stuk leuker met 'CARROT Weather'.
Deze app laat dezelfde gegevens zien als de gemiddelde weer-app: de actuele temperatuur van je huidige locatie, de voorlopige kans op neerslag en wat het weer de komende uren en dagen brengt. Maar er zijn ook functies die minder voor de hand liggen, zoals hoe lang het nog duurt tot zonsondergang.
De informatie wordt op een bijzondere manier gebracht. Zodra je de app opent, begroet CARROT Weather je met een humoristische zin met daarin een voorproefje van het weer. En die heeft vaak een sarcastische of zelfs gemene ondertoon, waardoor je echt even moet gniffelen. De cartoonachtige uitstraling van de app past hier dus precies bij.
De belangrijkste functies in de app zijn gratis. Wil je meer, dan betaal je daar maandelijks of eenmalig een bedrag voor. Maar de gratis versies voor je iPhone en Apple Watch voldoen wat ons betreft prima.
Download 'CARROT Weather' in de App Store
4. 4Daagse app
Wat is deze lijst zonder de officiële 4Daagse app? Hij is nog relatief nieuw – uitgebracht in 2019, een jaar voordat de coronapandemie roet in het eten heeft gegooid. Het is daarom geen wonder als je hem nog niet kent.
De app is volledig afgestemd op de behoeften van de wandelaars. Een greep uit de mogelijkheden: volg je wandelvrienden, ontdek de dichtstbijzijnde toiletten, waterpunten en medische posten en maak selfies met de speciale vierdaagse filters. Bovendien is deze app je bron voor het laatste vierdaagsenieuws. Een must have voor alle deelnemers, dus!
Download '4Daagse app' in de App Store
Apps: meer dan de Nijmeegse Vierdaagse
Wil je vaker op de hoogte worden gebracht van de leukste en handigste apps? Schrijf je dan in voor onze wekelijkse nieuwsbrief.
Je aanmelding is helaas niet gelukt. Probeer het later nog eens.