Apple werkt aan een nieuwe versie van de HomePod, zegt de bekende Apple-analist Ming-Chi Kuo. Eind dit jaar of begin volgend jaar moet deze nieuwe versie van de slimme speaker in de winkels liggen. Wat weten we van deze nieuwe HomePod?
Nieuwe HomePod 2022 of 2023
Er zijn tot nu toe twee HomePods verschenen: een grote HomePod, die inmiddels niet meer gemaakt wordt (en die in Nederland nooit te koop is geweest). En de kleine HomePod mini, die hier sinds het begin van het jaar verkrijgbaar is. Kuo laat in het midden welke van de twee HomePod-modellen nu precies geüpdatet wordt, maar zegt op Twitter dat er 'weinig innovatie is voor wat betreft het ontwerp van de hardware'.
De iPhone 13 nu met 3 maanden gratis Apple TV+!
Maximaal voordeel als je thuis internet van Ziggo hebt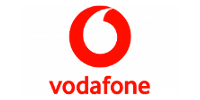 Bekijk actie
Een andere bekende Apple-kenner, Mark Gurman, beweerde eerder dat Apple werkt aan een HomePod-model dat qua afmetingen precies tussen de al bestaande twee HomePods in valt. Het zou goed kunnen dat hij en Kuo het over dezelfde HomePod hebben. De nieuwe speaker zou dan in de plaats komen van de grote HomePod. Hij zou goedkoper worden dan deze grote HomePod, die behoorlijk premium en prijzig was. Maar hij wordt waarschijnlijk wel een stukje duurder dan de huidige HomePod mini.
Zo'n anderhalf jaar geleden schreef Kuo nog dat Apple mogelijk zou stoppen met de ontwikkeling van de HomePod. Nu lijken de kaarten heel anders geschud. Maar Kuo zegt wel dat Apple nog steeds niet precies weet hoe ze in deze markt voet aan de grond kunnen krijgen.
Nóg een HomePod?
Het is niet de enige HomePod die Apple in ontwikkeling heeft. Volgens Gurman wordt er ook gewerkt aan een HomePod met displays en camera's. Met deze HomePod zou je dus prima kunnen FaceTimen. Hiermee zou de concurrentie worden aangegaan met producten als de Google Nest Hub en de Amazon Echo Show.
Deze kruising tussen de HomePod en de Apple TV is voorlopig nog even toekomstmuziek. Het is hoe dan ook goed nieuws voor de slimme speakers binnen het ecosysteem van Apple.
Wekelijks Apple nieuws in je mail
Als eerste op de hoogte van het laatste nieuws, tips & aanbiedingen!
Je aanmelding is helaas niet gelukt. Probeer het later nog eens.