Vorige week kondigde Netflix nog nieuwe maatregelen aan om zich te verzetten tegen abonnees die hun accounts delen. Maar daar lijkt de streamingdienst nu alweer spijt van te hebben. Dit moet je weten.
Maatregelen Netflix-account delen
Begin vorige week publiceerde Netflix stilletjes een nieuwe FAQ-pagina, met daarin alle maatregelen die de streamingdienst gaat nemen om het delen van accounts tegen te gaan. Zo is het in de toekomst alleen nog meer toegestaan om je account te delen met mensen in je eigen huishouden. Dit controleert de dienst middels IP-adressen, apparaat ID's en accountactiviteit.
De iPhone 13 nu tot €393 voordeel!
• Heb je al internet van Ziggo thuis? Profiteer dan van extra voordeel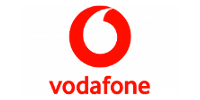 Bekijken
Gebruik je het account van een ander, maar behoort diegene niet tot een van je huisgenoten? Dan krijg je last van een irritant trucje. Volgens de nieuwe regels moet je één keer per 31 dagen verbinden met het wifi-netwerk van de abonnee. Doe je dit niet en wil je het account alsnog gebruiken, dan blokkeert Netflix mogelijk je apparaat. En dus je toegang tot het kijken van films en series.
Toch niet?
De FAQ-pagina heeft nog geen week online gestaan, maar inmiddels is hij alweer verdwenen. Daar heeft Netflix zelf een verklaring voor: de streamingdienst liet aan de Britse krant The Guardian weten dat de nieuwe maatregelen "alleen voor abonnees in Chili, Costa Rica en Peru" zijn. Maar door een fout konden bezoekers in andere landen de pagina ook bekijken.
Klinkt plausibel – Netflix test in Latijns-Amerika al langer met manieren om het delen van accounts tegen te gaan – maar toch zijn we sceptisch. Sinds de publicatie van de pagina is er op social media namelijk nogal wat ophef ontstaan over de maatregelen. Zo waren er veel abonnees die dreigden hun abonnementen op te zeggen of om over te stappen naar een andere streamingdienst. Er bestaat dus ook een kans dat Netflix nu al spijt heeft van de nieuwe maatregelen.
Streamingdiensten in overvloed
De FAQ-pagina is dan wel verdwenen, maar wat gebeurt er nu met de maatregelen? Dat blijft onduidelijk. Het feit dat er in Nederland voorlopig toch nog niet gehandhaafd wordt, betekent nou eenmaal niet dat de regels volledig zijn geschrapt. Waarschijnlijk is het een kwestie van tijd voordat wij er ook last van krijgen, maar vooralsnog hoeven we ons dus nog geen zorgen te maken.
Wil je in de tussentijd eens een andere streamingdienst proberen? Of compleet overstappen? Zeg dag tegen Netflix: dit zijn de 7 beste streamingdiensten van 2023. Of wil je op de hoogte worden gebracht van het laatste Apple- en Netflix-nieuws? Schrijf je dan in voor onze gratis nieuwsbrief.
Je aanmelding is helaas niet gelukt. Probeer het later nog eens.