Of je nu in de trein zit of in de auto, in je tuin aan het wroeten bent of een berg strijkwas wegwerkt: alles wordt leuker als je er een podcast bij luistert. In de Apple-catalogus vind je op dit moment 750 duizend series met meer dan 20 miljoen afleveringen. Hoe vind je daarin iets van je gading? Wij tippen je – in willekeurige volgorde – de beste Nederlandstalige podcasts van dit moment!
1. De brand in het landhuis
In december 2003 sterft grootgrondbezitter Ewald Marggraff bij een brand in zijn landhuis in Vught. Al tijdens zijn leven doen er allerlei spookverhalen over hem de ronde, maar na zijn dood worden die nóg sterker. Marggraff bezat 700 hectare land – je zou over zijn land vanuit Vught helemaal naar België kunnen lopen. Maar wat is er gebeurd met zijn kunstcollectie, bestaande uit honderden schilderijen? Lag er echt een schatkist met antieke munten in het landhuis? En was de brand wel een ongeluk?
BLACK FRIDAY: De iPhone 14 nu tot €348 korting!
• Maximaal voordeel als je thuis Ziggo hebt
• 6 maanden Apple Music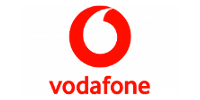 Bekijk actie
Beluister De brand in het landhuis
2. De moord op Patrick
Tweede kerstdag 2002. De 36-jarige tennisleraar Patrick van der Bolt komt niet opdagen tijdens de kerstlunch van zijn familie. Zijn vader is geïrriteerd, maar niet meer dan dat. Later blijkt dat Patrick die ochtend al dood is gevonden in zijn appartement in Heerlen. Aanvankelijk zet de recherche vol in op de zaak: twintig rechercheurs doen onderzoek. Langzamerhand wordt het stil en op dit moment is de dader nog altijd op vrije voeten. Als je naar deze podcast luistert, vraag je je af hoe dat mogelijk is: 'wat steken laten vallen' is nog zacht uitgedrukt.
Beluister De moord op Patrick
3. Tante Jos
'Tante Jos' is Jos Gemmeke: naast koningin Wilhelmina is ze de enige vrouw die de Militaire Willems-Orde mocht dragen. Die belangrijke onderscheiding had ze natuurlijk niet voor niets: Jos zat als zeer jonge vrouw in het verzet. Zo fietste ze, amper 22 jaar oud, door vijandelijk gebied naar Brussel om microfilms naar het hoofdkwartier van Prins Bernhard te vervoeren. In deze podcast wordt de fietstocht gereconstrueerd: was die wel zo episch als Jos altijd deed voorkomen? Maar hoe dan ook: wat een heldin, deze vrouw! Mochten er geschiedenisleraren onder onze lezers zijn, laat dit dan aan je leerlingen horen.
Beluister Tante Jos
4. El Tarangu
De Vlaamse wielerlegende Lucien Van Impe (in 1976 winnaar van de Tour de France) krijgt in 2003 een telefoontje van zijn vroegere rivaal Jose Manuel Fuente, bijgenaamd El Tarangu. Hij is in de buurt, zullen ze samen eens uit eten gaan? Van Impe gaat in op het verzoek, maar weet niet goed wat hij ervan moet vinden. Want er is een klein detail: El Tarangu is zeven jaar eerder overleden. Maar tijdens het etentje zit El Tarangu daar toch echt. Ze halen volop herinneringen op aan de tijd dat ze samen door de bergen koersten. Vijftien jaar later twijfelt Van Impe nog altijd aan zijn verstand …
Beluister El Tarangu
5. Backspace
'Internet' en 'geschiedenis', dat klinkt misschien een beetje tegenstrijdig. Maar het gaat hard en we kunnen echt al spreken van digitale nostalgie. Herinner jij nog met welke zoekmachine je het internet doorzocht? Grote kans dat het Ilse was – die bestond al toen Google nog moest worden opgericht. Voordat Tinder bestond, hadden we Lexa – aan het woord de oprichter, die zelf overigens nog nooit gedatet heeft via internet. Ook andere Nederlandse internetfenomenen uit de jaren nul en iets daarvoor komen aan bod.
Beluister Backspace
Op zoek naar nog meer Podcast-tips? Je vindt ze in iCreate 115. Daarin praten we je ook helemaal bij over Apple's Podcasts-app, die met de komst van macOS Catalina zijn debuut maakte op de Mac.