Apple heeft gisteren aangekondigd dat de iPad een eigen besturingssysteem krijgt: iPadOS. Apple presenteerde talloze nieuwe functies, maar bleef opvallend stil juist over een functie waar veel mensen op gehoopt had: muisondersteuning voor de iPad. Goed nieuws: die komt er tóch!
iPad muisondersteuning
Al jaren probeert Apple de iPad en dan met name de iPad Pro te verkopen als laptop-vervanger, maar daarvoor legde iOS te veel beperkingen op. Met iPadOS heb je veel meer vrijheid, maar een Smart Keyboard maakt van je iPad nog geen Mac. Al was het maar omdat je voor heel veel zaken toch nog op het scherm moet tikken en dat voelt een beetje ongemakkelijk. Maar daar komt nu dus verandering in.
Haal de nieuwe iPhone 13 als eerste in huis!
Internet van Ziggo thuis? Ontvang dan tot €5 korting per maand en dubbele data!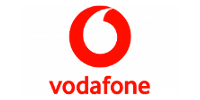 Bekijken
Ontwikkelaar Steve Throughton-Smith laat op Twitter zien dat de iPad voortaan wel degelijk uit de voeten kan met een muis, of met een Apple Magic Trackpad. Het werkt via usb, dus mogelijk heb je wel een verloopstukje nodig. De functie zit op een plek waar je hem niet verwacht had: onder de toegankelijkheidsopties (bedoeld voor mensen met lichamelijke beperkingen). De muiscursor ziet er anders uit dan het welbekende pijltje op de Mac – in feite wordt er een vinger gesimuleerd – maar daar valt mee te leven. Bekijk ook de video in de tweet hieronder
Hello mouse support on iOS 13! It's an AssistiveTouch feature, and works with USB mice. @viticci nailed this pic.twitter.com/nj6xGAKSg0

— Steve Troughton-Smith (@stroughtonsmith) June 3, 2019
iPadOS
Apple presenteerde iPadOS gisteren: multitasken is verbeterd, de veegbewegingen zijn praktischer en het thuisscherm is beter ingericht. Het nieuwe besturingssysteem verschijnt in september – bekijk of je jouw iPad nog kunt updaten. Wil je op de hoogte blijven van de ontwikkelingen? Meld je dan gratis aan voor onze nieuwsbrief.
Wekelijks Apple nieuws in je mail
Als eerste op de hoogte van het laatste nieuws, tips & aanbiedingen!
Je aanmelding is helaas niet gelukt. Probeer het later nog eens.