Honderd procent zeker weten we het niet, maar de kans bestaan dat vanavond macOS Catalina (macOS 10.15) verschijnt voor de Mac. Officieel heeft Apple nog geen datum genoemd – concreter dan 'oktober' wordt het niet. Toch zijn er redenen om aan te nemen dat het vanavond is. En anders wordt het ongetwijfeld volgende week. Dit moet je weten over de update en zo bereid je je voor.

Vanavond macOS Catalina?
Het zou heel goed kunnen, maar we houden een slag om de arm. Eerder deze week stond op de Deense Apple-website dat vandaag Apple Arcade voor Mac beschikbaar zou zijn. En Apple Arcade is onderdeel van Catalina. Later deze week verdween deze vermelding weer van de website, dus het blijft een gerucht. Toch is er nog een andere reden om aan te nemen dat het vanavond wordt. Gisteren is namelijke de Golden Master van macOS Catalina verschenen. De hele zomer is de software al getest door middel van verschillende bèta-versies. De Golden Master is de laatste bèta en is doorgaans gelijk aan de versie die straks voor iedereen beschikbaar is. Komen er geen gekke dingen meer naar voren in de Golden Master, dan staat niets een release nog in de weg. Dan kan het heel snel gaan.
Op welke Mac werkt macOS Catalina?
Als je een van de volgende Macs hebt, kun je macOS Catalina installeren:
De iPhone 14 nu tot €348 korting!
• Maximaal voordeel als je thuis Ziggo hebt
• 6 maanden Apple Music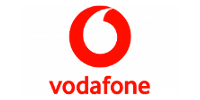 Bekijk actie
MacBook (begin 2015 of nieuwer)
MacBook Air (midden 2012 of nieuwer)
MacBook Pro (midden 2012 of nieuwer)
Mac mini (eind 2012 of nieuwer)
iMac (eind 2012 of nieuwer)
iMac Pro (2017)
Mac Pro (2013 of nieuwer)
Weet je niet zeker welke Mac je hebt? Lees dan ook ons artikel Ondersteunt jouw Mac macOS Catalina?
Nieuwe macOS Catalina functies
Met macOS Catalina krijgt je Mac allerlei nieuwe functies. Zo wordt het grote en logge iTunes vervangen door de nieuwe apps Podcasts, Muziek en TV. Het synchroniseren van je iPad en iPhone doe je voortaan via de zijbalk in Finder. Apple Arcade is de nieuwe gamedienst van Apple. Meer over alle nieuwe functies lees je in ons dossier over macOS Catalina.
Meer weten over macOS Catalina?
Voor de zekerheid: back-up maken
De updates van Apple verlopen over het algemeen gewoon vlekkeloos. Toch kan er altijd iets mis gaan. Wil je het zeker voor het onzekere nemen? Dan is het verstandig om een back-up te maken. Met Time Machine heb je dat zo gedaan.
Sluit een externe harde schijf aan op je Mac, bij voorkeur een die dubbel zoveel opslag als je Mac heeft en die je nergens anders voor gebruikt.
Ga naar 'Systeemvoorkeuren>Time Machine' en kies via 'Selecteer reservekopieschijf' de harde schijf die je net hebt aangesloten. Bevestig met 'Gebruik schijf'.
Time Machine maakt een back-up van je hele harde schijf. Houd er rekening mee dat dit zomaar een paar uur kan duren.
Als je wilt kan je je Mac ook meteen een schone installatie geven. Hoe je dat doet lees je in ons artikel Opstartschijf macOS Catalina maken.
Let op: 32-bit apps werken niet meer
Vorig jaar werd al aangekondigd dat oudere 32-bits apps niet meer werken. We kregen uiteindelijk een jaartje uitstel, maar nu is het toch echt einde verhaal voor deze apps. Zo controleer je of al je apps nog werken. Heb je apps die niet meer werken onder Catalina? Dan moet je helaas op zoek naar een alternatief of is het beter om nog even niet te updaten.
Updaten naar macOS Catalina
Als macOS Catalina beschikbaar is, vind je de update waarschijnlijk heel prominent in de Mac App Store. 'Waarschijnlijk' zeggen we, want sinds vorig jaar zijn de tussentijdse updates te vinden via 'Systeemvoorkeuren>Software-update'. Of dat ook de weg is voor een grote update als deze, zullen we bij de release snel genoeg merken.