In 2024 komt volgens geruchten de luxe iPhone Ultra. Maar hoe gaat het iPhone Ultra design er eigenlijk uitzien? Dit concept doet een poging het te visualiseren.
iPhone Ultra
De iPhone Ultra wordt de ultieme iPhone, die qua specificaties zelfs boven de huidige Pro (Max) uitstijgt. Het scherm zou nóg groter zijn, en het design nóg duurzamer dankzij een titanium body. Ook de camera en chip zijn waarschijnlijk nog net een tandje beter dan bij de Pro. Wat dat betreft gaat dit model dus de tactiek van de Apple Watch Ultra achterna.
De iPhone 13 nu tot €393 voordeel!
• Heb je al internet van Ziggo thuis? Profiteer dan van extra voordeel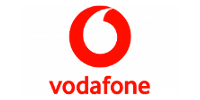 Bekijken
Een telefoon met zulke specificaties zou ook een passend prijskaartje krijgen, die zomaar eens boven de € 2000 uit zou kunnen komen. Goed, dat is ook ons íéts te veel van het goede, maar we zijn wel benieuwd waar Apple mee komt om zo'n prijs te rechtvaardigen.
iPhone Ultra design
Doordat we dankzij alle geruchten ongeveer weten wat we moeten verwachten, is de conceptartiest Jonas Daehnert alvast aan de slag gegaan om de iPhone Ultra in beeld te brengen. Dit heeft hij gedaan op basis van het design van de Apple Watch Ultra – en het resultaat is erg gaaf.
⚪️🟠 pic.twitter.com/7vRuVU1lDy

— Jonas Daehnert (@PhoneDesigner) February 6, 2023
Net als de Apple Watch Ultra heeft de iPhone Ultra in dit concept een luxe titaniumkleur, met oranje accenten en extra duurzame knoppen. Ook zijn de cameralenzen verdiept om het glas te beschermen, en is het scherm aan de voorkant vlak met een opstaand randje om het tegen stoten te beschermen. Je zou ons zo kunnen vertellen dat dit een promotieplaatje van Apple was – zo goed is het allemaal uitgewerkt.
Nog even geduld
We moeten helaas nog wel even wachten tot we weten hoe de werkelijke iPhone Ultra eruit gaat zien. In 2024 komt het model pas op de markt – of het dan gaat om een iPhone 16 Ultra, of gewoon iPhone Ultra, is nog even afwachten. Bij de Apple Watch Ultra is al gekozen voor een naam zonder modelnummer – die route zou Apple weer kunnen nemen.
Wil je tot die tijd op de hoogte blijven van alle laatste nieuwtjes rond de nieuwe iPhone en alle andere Apple-producten? Abonneer je dan op onze wekelijkse nieuwsbrief:
Je aanmelding is helaas niet gelukt. Probeer het later nog eens.
Bron: Jonas Daehnert op Twitter