De opvouwbare telefoon wordt steeds populairder, en daarbij kan een soortgelijke iPhone van Apple uiteraard niet ontbreken. Toch kan dit volgens de laatste geruchten nog wel even duren. Sterker nog, de vraag is of het überhaupt ooit gaat gebeuren.
Blijf op de hoogte met onze nieuwsbrief
Op de hoogte blijven van het laatste iPhone-nieuws en andere Apple-ontwikkelingen? Meld je dan nu aan voor onze gratis nieuwsbrief!
Je aanmelding is helaas niet gelukt. Probeer het later nog eens.
Opvouwbare telefoon: zorgen Apple over iPhone
Het is geen geheim dat Apple al enige tijd bezig is met de ontwikkeling van een opvouwbare iPhone. Maar hoewel de concurrentie steeds meer succes boekt, lijkt Apple een andere weg te kiezen.
De iPhone 14 nu tot €7,50 korting per maand!
Maximaal voordeel als je thuis internet van Ziggo hebt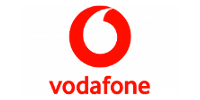 Bekijk actie
Volgens Twitter-account Dylandkt kunnen we een opvouwbare iPhone in de nabije toekomst wel vergeten. Terwijl de bekende lekker benadrukt dat Apple met verschillende prototypes experimenteert, onthult hij namelijk ook dat het bedrijf nog steeds niet is overtuigd van het concept.
Dylandkt legt uit dat de technologie voor een opvouwbare telefoon naar Apple's maatstaven nog niet geavanceerd genoeg is. Hierdoor moeten er nog te veel compromissen worden gesloten. En dat past niet in het beleid van Apple. Bovendien wil het bedrijf niet dat het design van de opvouwbare telefoon onderdoet voor het iconische iPhone-ontwerp.
Dit belooft overigens niet dat nu definitief het doek valt voor de opvouwbere iphone. Dylandkt benadrukt dat Apple twijfelt of de vraag naar opvouwbare smartphones aanhoudt, want het kan zomaar een tijdelijke trend zijn. Het bedrijf lijkt dus nog erg terughoudend. Apple focust liever op de lange termijn, dan vlug-vlug de concurrentie snel uit te schakelen.
Geruchten in overvloed
Apple is dan wel sceptisch, maar dat weerhoudt het bedrijf er niet van om met de techniek te experimenteren. Zo kwam in 2017 het eerste gerucht dat de iPhone een opvouwbaar model zou krijgen. Daarna was het lange tijd stil, tot begin dit jaar. Toen verscheen er een bericht dat Apple was begonnen aan de ontwikkeling van het product.
Sterker nog, de ontwikkelaars zouden experimenteren met twee versies: een iPhone met twee schermen en een scharnier, en een die daadwerkelijk opvouwbaar is. Een paar weken later leek het vooruitzicht nog mooier. Op dat moment werd gespeculeerd dat in 2023 al een opvouwbaar model zou verschijnen, inclusief compatibiliteit met de Apple Pencil.
Het laatste bericht lijkt dus een flinke stap terug. Helaas voor ons zit er niets anders op dan wachten.
Bron: MacRumors