Wil je je iPhone batterij vervangen? Dan kun je daar beter niet heel lang meer mee wachten. In januari 2019 wordt de prijs voor deze reparatie weer stukken hoger.
iPhone batterij vervangen nu slechts € 29
Het vervangen van je batterij kost op dit moment maar € 29. Dit tarief is geldig tot en met 31 december 2018. Daarna wordt het duurder om deze reparatie uit te laten voeren door Apple. Vanaf 1 januari betaal je €49, en voor de iPhone X zelfs € 69. Voorheen was het vervangen van de accu overigens nog veel duurder: toen betaalde je € 89.
Vanwaar dit tarief?
Het tarief van € 29 voor service aan de batterij is een geste van Apple. Apple kwam ongeveer een jaar geleden in opspraak toen bleek dat ze de snelheid van iPhones terugdraaiden op het moment dat de kwaliteit van de accu vermindert. Oudere batterijen kunnen niet goed omgaan met piekmomenten en dan wil het weleens gebeuren dat je iPhone plotseling uitvalt bij een piekprestatie. Vandaar het terugdraaien van de snelheid. Goedbedoeld, maar Apple had hierover wat transparanter mogen zijn.
Haal de nieuwe iPhone 13 als eerste in huis!
Internet van Ziggo thuis? Ontvang dan tot €5 korting per maand en dubbele data!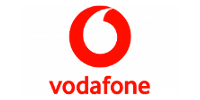 Bekijken
Apple bood excuses aan en nam een reeks maatregelen. Een daarvan is dat je via het Instellingen-menu kunt zien of de snelheid van je iPhone is teruggedraaid en hoe het staat met de kwaliteit van de accu. Daarnaast kwam Apple dus met een tijdelijke actie waarbij je je batterij voor € 29 kunt laten vervangen. Aan die actie komt nu zo langzamerhand een einde.
De volgende iPhones kun je voor het kortingstarief laten repareren:
Moet ik mijn batterij laten repareren?
Je kunt de conditie van je batterij controleren via 'Instellingen>Batterij>Batterijconditie'. Als hier wordt aangegeven dat je batterij geen piekprestaties meer ondersteunt, is vervanging sowieso verstandig. Dat geldt ook als de maximumcapaciteit van de batterij ver teruggelopen is. Apple hanteert normaal een norm voor 80% voordat er wordt overgegaan tot reparatie, maar ook daarmee wordt nu coulanter omgegaan. Je zou je batterij dus ook uit voorzorg kunnen laten vervangen.
Natuurlijk geldt de korting nog tot het einde van het jaar, maar naar verwachting wordt het dan weer erg druk omdat heel veel iPhone-gebruikers op het laatste moment goedkoop hun batterij willen laten vervangen. Toen de korting net werd geïntroduceerd, liepen de wachttijden ook al snel op en was er een tekort aan accu's. Wacht dus niet te lang. Via de website van Apple kun je een afspraak maken voor de reparatie. Je kunt terecht bij een Apple Store of erkende Apple serviceproviders.