Apple heeft vanavond iOS 13.6 uitgebracht. De update brengt interessante nieuwe functies naar je iPhone en verhelpt een aantal problemen. Voor de iPad verscheen gelijktijdig iPadOS 13.6.
Digitale autosleutels
De grootste vernieuwing is dat je je iPhone voortaan kunt gebruiken als digitale autosleutel. Je kunt je auto openen, starten en sluiten met je telefoon. Digitale sleutels deel je gemakkelijk via iMessage en daarbij kun je ook restricties opleggen. Vooralsnog werkt je iPhone als autosleutel nog alleen met de nieuwe BMW 5 serie, maar het is de bedoeling dat het aantal deelnemende autofabrikanten snel toeneemt. Meer over deze functie lees je in ons artikel Gebruik je iPhone als autosleutel.
De iPhone 14 nu tot €7,50 korting per maand!
Maximaal voordeel als je thuis internet van Ziggo hebt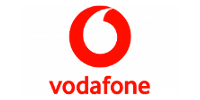 Bekijk actie
Ook dit is er nieuw
De app Gezondheid krijgt met iOS 13.6 enkele nieuwe mogelijkheden. Zo kun je nieuwe symptomen, zoals koorts, koude rillingen, keelpijn of hoesten, vastleggen en delen met apps van derden. Lees hierover ons artikel Houd een gezondheidsdagboek bij op je iPhone. Ook krijg je meer controle over je software-updates: je kunt ervoor kiezen om software-updates wel automatisch te downloaden, maar niet automatisch te installeren.
Daarnaast is er nog een flinke lijst aan  probleemoplossingen. Dit is te lezen in de release-notes van Apple:
Er is een probleem verholpen waarbij apps niet meer reageerden bij het synchroniseren van gegevens van iCloud Drive
Er is een probleem verholpen waarbij dataroaming leek te zijn uitgeschakeld op eSIM, ook al bleef de functie actief
Er is een probleem verholpen waarbij sommige telefoongesprekken vanuit Saskatchewan als afkomstig uit de Verenigde Staten werden weergegeven
Er is een probleem verholpen waarbij audio kon worden onderbroken bij telefoongesprekken via bellen via wifi
Er is een probleem verholpen waarbij sommige iPhone 6S- en iPhone SE-apparaten zich niet konden registreren voor bellen via wifi
Er is een probleem verholpen waarbij het softwaretoetsenbord onverwacht werd weergegeven bij verbinding met bepaalde hardwaretoetsenborden van derden
Er is een probleem verholpen waarbij Japanse hardwaretoetsenborden onjuist konden worden herkend als een Amerikaans toetsenbord
Er zijn stabiliteitsproblemen verholpen met de toegang tot het bedieningspaneel wanneer AssistiveTouch was ingeschakeld
Beheerders kunnen nu gebruikmaken van een mechanisme om domeinen te specificeren die moeten worden uitgesloten van verkeer dat wordt verwerkt via altijd actieve VPN-verbindingen
iOS 13.6 downloaden
Binnen een paar dagen krijg je automatisch de melding dat de update voor je klaarstaat – herkenbaar aan het rode bolletje bij de app Instellingen. Maar je kunt hem nu ook zelf al ophalen.
iOS en iPadOS 13.6 downloaden doe je via je iPhone en iPad zelf. Via 'Instellingen>Algemeen>Software-update' kun je het besturingssysteem downloaden en installeren. Zorg ervoor dat je op een wifi-netwerk zit en dat je batterij ruim voldoende is opgeladen of aan de oplader hangt.