iOS 12 is cool. Het maakt je iPhone en iPad sneller, stabieler en het brengt een aantal interessante nieuwe functies met zich mee. Helaas komt het ook voor dat een grote update de nodige problemen oplevert. Wat je dan kunt doen is iOS 12 downgraden naar iOS 11.
iOS 12 downgraden
Wil je van iOS 12 naar iOS 11? Dan moet je niet te lang wachten; doorgaans kan het downgraden tot ongeveer twee weken na de iOS-release. Dit betekent dat je tot ongeveer 1 oktober hebt om terug te gaan naar iOS 11.
Black Friday: De Apple iPhone 13 tijdelijk tot €397 korting!
Maximale korting als je ook internet van Ziggo thuis hebt!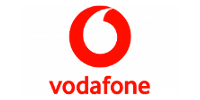 Bekijken
Terug naar iOS 11 in 7 stappen
Het downgraden van je iPhone of iPad klinkt misschien ingewikkeld, maar het valt mee. In zeven stappen leggen we uit hoe je iOS 11.4.1 op je apparaat zet, de laatste en meest stabiele versie van iOS 11.
Open iTunes op je Mac of Windows computer en zorg dat de laatste versie van iTunes is geïnstalleerd.
Ga naar de website ipsw.me. Klik op 'iPhone' of 'iPad' en kies het model dat je hebt. Naast één van de groene vinkjes zie je iOS 11.4.1 staan. Klik hierop en kies 'Download'. Je downloadt nu een iOS 11.4.1 IPSW-bestand dat je straks nodig hebt. Staat er geen groen vinkje meer naast iOS 11.4.1? Dan betekent dit helaas dat het terugzetten naar iOS 11 niet meer mogelijk is.
Schakel 'Vind mijn iPhone' uit. Open hiervoor de app Instellingen, tik bovenin op je naam en kies 'iCloud>Zoek mijn iPhone'. Zet de schakelaar achter 'Zoek mijn iPhone' of 'Zoek mijn iPad' op wit en voer je Apple ID in.
Sluit je iPhone of iPad met je Lightning kabel aan op je computer. Open iTunes en klik bovenaan op het iPhone- of iPad-icoontje.
Klik terwijl je de Option-toets ingedrukt hebt op 'Herstel iPhone'. Bij een Windows-computer houd je intussen de Shift-knop ingedrukt.
Selecteer het iOS 11.4.1 IPSW-bestand dat je bij stap 2 gedownload hebt en kies voor 'Open'.
Start de installatie door op 'Herstel' te klikken. Je iPhone of iPad gaat nu terug naar iOS 11.