Apple bracht vanavond iOS 13.3.1 uit voor de iPhone. Heb je een oudere iPhone (of iPad) die iOS 13 niet meer aan kan, maar waarop nog wel iOS 12 draait? Ook dan staat er een update voor je klaar: iOS 12.4.5.
Verheug je niet te veel op fijne nieuwe functies, want deze update doet alleen het broodnodige. Dat wil zeggen: iOS 12.4.5 zorgt ervoor dat je iPhone of iPad weer voldoet aan de hedendaagse beveiligings-standaarden. Wat de update precies behelst, laat Apple in het geval van beveiligingskwesties vaak in het midden en dat is ook nu het geval.
De iPhone 14 nu tot €7,50 korting per maand!
Maximaal voordeel als je thuis internet van Ziggo hebt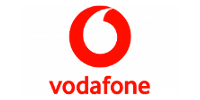 Bekijk actie
iOS 12.4.5 downloaden
iOS 12.4.5 is er voor iPhones en iPads die nog wel geschikt waren voor iOS 12, maar niet meer voor iOS 13. Het gaat om de volgende toestellen:
iPhone 6 (Plus)
iPhone 5s
iPod touch (6e generatie)
iPad mini 2
iPad mini 3
iPad Air (eerste generatie)
Heb je nog een iPhone of iPad met daarop iOS 12? Dan kun je de nieuwe versie installeren via 'Instellingen>Algemeen>Software-update'. Omdat het gaat om beveiliging, zouden we zeker adviseren om de update te installeren.