In april verscheen een nieuw ontworpen 24-inch iMac, maar de spectaculairste desktop-Mac van 2021 moet nog verschijnen. Er is een iMac op komst die groter én krachtiger is. Dit meldt de gerenommeerde Apple-analist Mark Gurman.
Grote iMac 2021
'Een grotere, opnieuw ontworpen iMac ter vervanging van het 27-inch Intel-model is onderweg', schrijft Gurman in zijn Power On-nieuwsbrief. 'Ik denk niet dat Apple het grotere model zal lanceren met dezelfde M1-chip die in het kleinere model zit. Het zijn waarschijnlijk een M1X of M2X zijn, de krachtigere versie van de huidige M1.'
De iPhone 14 nu tot €7,50 korting per maand!
Maximaal voordeel als je thuis internet van Ziggo hebt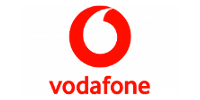 Bekijk actie
Verdere details over de iMac zijn onbekend. Een specifiekere lanceringsdatum noemt Gurman niet, al lijkt hij met zijn uitspraken te suggereren dat een release niet lang uitblijft. We verwachten dat Apple de opvolger van de 27-inch iMac in het najaar presenteert. Vaak presenteert Apple nieuwe Macs tijdens een event in oktober of november.
Wat weten we van de grotere iMac?
Eén ding lijkt zeker: de nieuwe desktopcomputer van Apple krijgt het grootste iMac-scherm ooit. Nu is dat nog de 27-inch Intel iMac, die Apple nog steeds verkoopt. Eerder meldde Gurman dat de iMac een ontwerp krijgt dat vergelijkbaar is met het Pro Display XDR, een professionele monitor van Apple. Die heeft een schermformaat van 32 inch, dus mogelijk wordt de iMac ook zo groot.
Verder is het te verwachten dat het design veel lijkt op dat van de 24-inch iMac. Dat betekent een slank ontwerp (de 24-inch iMac is slechts 11 millimeter dik), met platte zijkanten en smalle randen. Ook is de kenmerkende 'kin' aanwezig.
De nieuwe M1X- of M2X-processor heeft volgens geruchten tien kernen (de M1 heeft er acht), waarvan acht high-performance cores en twee energiezuinige cores. De GPU heeft 16 kernen; dit kun je upgraden naar 32. Bij de 24-inch iMac kun je alleen kiezen voor een 8-core GPU.
Wil je op de hoogte blijven van de laatste ontwikkelingen? Schrijf je in voor onze nieuwsbrief:
Je aanmelding is helaas niet gelukt. Probeer het later nog eens.