Beveilingsanalisten van Google Project Zero hebben een ernstig beveiligingslek van de iPhone ontdekt. Twee jaar lang konden hackers ongemerkt malware installeren op de toestellen en vervolgens toegang krijgen tot allerlei persoonlijke gegevens. Van de iPhone 5s tot en met de iPhone X: allemaal bleken ze kwetsbaar te zijn.
Malware verspreid via websites
Hackers zetten besmette websites online, en zodra je daarop terechtkwam werd de gevaarlijke software op de iPhone geïnstalleerd met alle gevolgen van dien. Zo konden bijvoorbeeld in diverse apps berichtjes gelezen worden en was het zelfs mogelijk om de locatie van de iPhone in de gaten te houden. Het bleek bijzonder eenvoudig te zijn om mensen naar deze websites te lokken.
De iPhone 14 nu tot €348 korting!
• Maximaal voordeel als je thuis Ziggo hebt
• 6 maanden Apple Music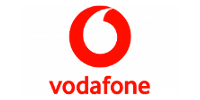 Bekijk actie
Google Project Zero
Google Project Zero bestaat uit beveiligingsexperts die 'ethisch hacken'. Ze gaan op zoek naar veiligheidslekken; niet om daar vervolgens misbruik van te maken, maar om deze te melden aan de fabrikant. In dit geval was dat Apple. Google waarschuwt Apple en andere fabrikanten voor de kritieke fouten en geeft vervolgens 90 dagen de gelegenheid om de problemen op te lossen. Daarna wordt gedetailleerde informatie ongecensureerd naar buiten gebracht en kunnen ook kwaadwillenden erover beschikken. Apple was overigens op tijd met het oplossen van de problemen, en curieus genoeg heeft Google zodoende geholpen aan het verbeteren van iOS. Daarmee heeft het – bedoeld of onbedoeld – zijn eigen imago een beetje opgepoetst ten koste van dat van Apple, dat altijd zo trots is op zijn strakke beveiliging.
Wat voor gevolgen heeft dit?
Apple heeft de beveiliging versterkt door middel van een software-update, naar iOS 12.1.4 – waarin Apple overigens ook een afluisterbug repareerde. Grote kans dat je die update al geïnstalleerd hebt, want deze verscheen in februari. Via 'Instellingen>Algemeen>Software-update' kun je checken of je deze versie al geïnstalleerd hebt. Dit toont maar weer aan dat het verstandig is om te updaten, want een iOS-update is veel meer dan wat leuke nieuwe functies.
Verder zijn er nog wat boerenverstand-zaken die je in acht kunt nemen om jezelf te beschermen. Open bijvoorbeeld nooit berichten van onbekende afzenders, en probeer weg te blijven van onbekende websites. Ook is het zinnig om allemaal verschillende wachtwoorden te gebruiken en deze regelmatig te vervangen. Het kan zinnig zijn om de iPhone regelmatig opnieuw op te starten – in de lekken die Google ontdekte, verdween de malware uit het geheugen.
Toevoeging 7 september: Apple heeft inmiddels gereageerd op alle commotie. Lees ook het artikel Apple: 'Google overdrijft iPhone-lek schromelijk'
Bron: Google Project Zero