Heb je je wel eens afgevraagd of er een museumportret is dat op jou lijkt? Of weet je zelfs zeker dat je de wedergeboorte van het 'Meisje met de parel' bent, maar heb je dit nooit kunnen bewijzen? Dan kun je nu op jacht naar je artistieke dubbelganger met de app Google Arts & Culture.
Google Arts and Culture
De app is al twee jaar verkrijgbaar, maar is mede dankzij een update een enorme hit geworden. Met Google Arts en Culture update maak je een selfie, waarna de app, met behulp van gezichtsherkenningsalgoritmen, in zijn enorme kunstcollectie speurt naar een lookalike.
De iPhone 14 nu tot €348 korting!
• Maximaal voordeel als je thuis Ziggo hebt
• 6 maanden Apple Music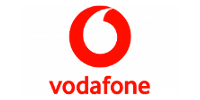 Bekijk actie
Vervolgens presenteert de app van Google jouw dubbelganger uit de schilderkunst, met daarbij een percentage van de match. Massaal delen gebruikers de resultaten op sociale media en ze zijn vaak hilarisch.
Maar helaas is er slecht nieuws: de populaire selfie-functie van Google Arts and Culture is in veel landen niet beschikbaar, waaronder Nederland. Mogelijk wordt de functie nog wereldwijd uitgerold, zo laat de zoekreus weten aan Bright.
Populair
In Amerika was Google Arts en Culture afgelopen weekend voor zowel iOS als Android de populairste gratis-app. Oorspronkelijk was de app bedoeld voor educatieve doeleinden, met daarin onder meer duizenden beelden van kunstwerken en virtuele rondleidingen door bekende musea.
Heel populair was de app niet, tot hij op 13 december 2017 verrijkt werd met de selfie-functie. We hopen dat we in Nederland ook snel op zoek kunnen naar onze artistieke dubbelganger, want de resultaten zijn érg vermakelijk:
A Fun Google Arts and Culture App Feature That Tries to Match Selfies With Art Portraits in Museums https://t.co/hHAtie1aTbpic.twitter.com/5H4qGziPbQ

— Museum Newz (@Museum_Newz) 15 januari 2018
The Google arts app found my painting doppelganger. Hit me up with the masterpiece you are!

(Search Google Arts and Culture on you phone's app store) pic.twitter.com/nUaCu2AZkl

— Joseph Alminawi (@Swiftor) 15 januari 2018
I did the Google Arts and Culture doppelgänger thing going around. Ignore my awful pic; I still am in bed with the flu. pic.twitter.com/p8N5931WI5

— Todd Whittaker (@dragonzord) 15 januari 2018
psa for your own self esteem don't wear glasses and a hat if you do the google arts and culture app thing pic.twitter.com/uX63IQDUYU

— kathleen herbst (@Kathleen_Herbst) 15 januari 2018
According to Google Arts and Culture app, I look like 16th century balding Tom Hardy. pic.twitter.com/gJ0idtjRzD

— Eric Lange (@MrEricLange) 14 januari 2018
I just found out about this whole Google Arts and Culture app craze this morning. I can see the appeal. I've spent way too much time taking selfies to try and match with paintings. Have you tried it yet? #12Newspic.twitter.com/1cWAje6I7Y

— Gabe Trujillo (@gabetrujillo) 15 januari 2018