Ook Nederland gaat een app inzetten in de strijd tegen het coronavirus. Vandaag maakte minister De Jonge bekend wanneer die app er waarschijnlijk komt: 1 september. Twee weken voor de corona app release is de app te downloaden in de App Store. Die heet CoronaMelder. Het installeren van de app is vrijwillig.
Corona app release
De coronavirus-app moet een aanvulling worden op het bron- en contactonderzoek van de GGD. Met bluetooth registreert de app bij welke mensen je vijftien minuten of langer in de buurt bent geweest. Dit wordt vastgelegd met anonieme codes. Blijkt een van deze mensen achteraf besmet met het coronavirus, dan stuurt de app een melding met een waarschuwing.
De iPhone 14 nu tot €7,50 korting per maand!
Maximaal voordeel als je thuis internet van Ziggo hebt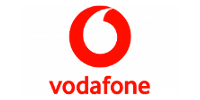 Bekijk actie
In september komt de #CoronaMelder uit. Ga jij de corona-app installeren?

— iCreate (@icreate_NL) July 17, 2020
De overheid benadrukt dat de app privacyvriendelijk is, zo valt te lezen op de CoronaMelder-website. De app werkt namelijk zonder persoonsgegevens of locatiegegevens. CoronaMelder weet dus niet wie je bent en ook niet waar je bent. Ook als je het coronavirus hebt en je dit via de app meldt, blijf je anoniem.
Bovendien is het gebruik helemaal vrijwillig. Niemand mag gedwongen worden tot het gebruik van de app. Bezoek je bijvoorbeeld een bioscoop of restaurant, dan mag de eigenaar niet eisen dat het gebruik van de CoronaMelder verplicht is. Dit legt Minister De Jonge ook vast in de wet.
CoronaMelder
In de regio's Twente en Rotterdam-Rijmond is de corona app release er al eerder, vanwege een test. Op 17 augustus wordt daar al van start gegaan met de app. Dit is ook de dag dat de CoronaMelder beschikbaar is in de App Store. De app werkt dan al volledig – maar wordt door de GGD alleen ondersteund in de genoemde regio's. Twee weken later – op dinsdag 1 september – worden alle regio's in Nederland meegenomen.
We zijn benieuwd hoeveel mensen van plan zijn de app te installeren. Het kabinet liet eerder weten dat ongeveer 60 procent van de Nederlanders de app moet installeren om hem goed te laten werken. Bijna alle landen die nu een corona-app hebben, blijven steken op zo'n tien tot twintig procent.
Ben jij van plan de corona-app te installeren? Laat het weten in de reacties.