De Nederlandsche Bank heeft een app gelanceerd waarmee het mogelijk is om bankbiljetten te controleren op echtheid. De app Echt of Vals werkt op de iPhone 5 of nieuwer en maakt een foto van een biljet om te controleren op echtheidskenmerken. Echt of Vals is gratis te downloaden in de App Store.
Valse bankbiljetten
Vorig jaar zijn er bijna 50.000 valse biljetten onderschept tijdens controles. De Nederlandsche Bank heeft daarom deze app ontwikkeld als hulpmiddel. Desondanks kan met de app geen garantie worden afgegeven over de echtheid van bankbiljetten. Het wordt geadviseerd om altijd nog handmatig te controleren op echtheidskenmerken van briefgeld.
De iPhone 14 nu tot €7,50 korting per maand!
Maximaal voordeel als je thuis internet van Ziggo hebt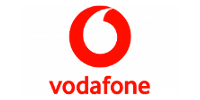 Bekijk actie
Echtheid controleren met app
De app is erg eenvoudig in gebruik. Je legt een bankbiljet plat op tafel en houdt je iPhone er recht boven tot het biljet wordt herkend in het sjabloon. Na het maken van de foto krijg je direct een melding over de echtheid van het biljet, dat je naderhand ook nog zelf kunt controleren.