Het is een van de handigere functies van de Apple Watch: je kunt er je Mac mee ontgrendelen zonder dat er nog een wachtwoord bij komt kijken. Je Mac merkt het als jij en je Watch in de buurt zijn en ontwaakt direct uit sluimerstand. In de toekomst worden de mogelijkheden verder uitgebreid.
Apple Watch in plaats van wachtwoorden
Dit jaar verschijnt er weer een nieuwe versie van macOS, en zodra die er is kun je met je Apple Watch nog veel meer acties uitvoeren zonder daarvoor een wachtwoord in te voeren of Touch ID te gebruiken. Zo kun je er waarschijnlijk aankopen in iTunes, de App Store en Boeken mee bevestigen. Of wachtwoorden in Safari of Notities automatisch laten invullen. Vergelijkbaar met wat je nu al kunt met Touch ID op de MacBook Pro en MacBook Air.
BLACK FRIDAY: De iPhone 14 nu tot €348 korting!
• Maximaal voordeel als je thuis Ziggo hebt
• 6 maanden Apple Music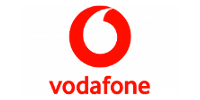 Bekijk actie
Nieuw in macOS 10.15
De vernieuwingen maken deel uit van macOS 10.15, het nieuwe besturingssysteem voor de Mac. Langzamerhand komen er steeds meer geruchten over deze opvolger van macOS Mojave. Zo lijkt het er sterk op dat iTunes wordt opgesplitst in diverse media-apps, en dat je je iPad straks kunt gebruiken als tweede scherm of tekentablet voor je Mac.
We verwachten dat Apple tijdens de WWDC-keynote op maandag 3 juni een sneakpreview geeft van alle nieuwe macOS-functies. Gedurende de hele zomer wordt de software getest, en in september kan iedereen updaten.
Op de hoogte blijven van al het nieuws rondom macOS 10.15? Schrijf je in voor onze wekelijkse nieuwsbrief.
Je aanmelding is helaas niet gelukt. Probeer het later nog eens.
Bron: 9to5Mac