Apple heeft tijdens de keynote van vanmiddag een nieuwe Apple Pencil (2e generatie) aangekondigd. De Apple Pencil 2 werkt samen met de nieuwe iPad Pro die tijdens hetzelfde event werd aangekondigd. Dit is er nieuw!
Apple Pencil 2: nog strakker ontwerp
Met de Apple Pencil kun je tekenen, schrijven of documenten annoteren op de iPad Pro. Hij is superprecies en drukgevoelig – druk je harder, dan worden de lijnen dikker. De eerste Apple Pencil dateert alweer van drie jaar terug. Tijd voor een nieuwe! De nieuwe Pencil 2 heeft een zo mogelijk nog simpeler design. Hij is wit met een matte afwerking. Het zilveren lipje eromheen is verdwenen en ook het dopje is weg. De Pencil heeft afgeplatte randen en rolt dus niet meer zomaar weg. Al met al lijkt hij verdacht veel op een echt potlood.
Black Friday: De Apple iPhone 13 tijdelijk tot €397 korting!
Maximale korting als je ook internet van Ziggo thuis hebt!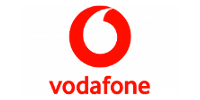 Bekijken
Vastklikken voor koppelen en opladen
De Pencil is op verschillende manieren gemakkelijker in gebruik geworden. Heb je de Pencil even niet nodig, dan kun je hem op de rand van de iPad neerleggen – doordat hij magnetisch is, plakt hij daaraan vast. Dit is ook de manier om de Pencil te koppelen. En … De Pencil wordt zo ook opgeladen. Draadloos! Geen gepriegel meer met een minuscuul adaptertje dus, of met op het oog breekbare constructies waarbij je de Pencil in de iPad moest prikken. Apple lost hiermee enkele irritaties rondom de eerste Apple Pencil zorgvuldig op.
Ook nieuw is dat de Pencil reageert op gebaren. Tik er bijvoorbeeld op om hem uit sluimerstand te halen. En tik twee keer op de zijkant voor extra functies: dit maakt het bijvoorbeeld mogelijk om in een teken-app te wisselen tussen verschillende kleuren of gereedschappen.
Apple Pencil 2 ondersteuning: welke iPad?
De nieuwe Apple Pencil werkt alleen op de nieuwe iPad Pro (11- en 12,9-inch) die vandaag is onthuld en niet op andere iPads. De oude Apple Pencil is ook nog steeds verkrijgbaar: die werkt dan juist weer op alle eerdere iPad Pro-modellen en de iPad 2018.
Apple Pencil kopen
Je kunt de Apple Pencil nu al kopen, op 7 november ligt hij dan ook echt in de winkels. De nieuwe Pencil is met € 135 wel duurder dan zijn voorganger, die € 99 kost. Je krijgt er wél een gratis inscriptie bij.