Apple heeft zojuist een nieuwe versie van de iPod touch gelanceerd. De mediaspeler lijkt in alles op de vorige versie, met een 4-inch scherm, véél rand en een thuisknop. Wel draait de iPod touch 2019 op een krachtigere processor.
iPod touch 2019
De mediaspeler leek op sterven na dood, maar met de zevende generatie blaast Apple weer nieuw leven in de iPod touch. De laatste versie verscheen in juli 2015. Er is echter bijzonder weinig veranderd aan de iPod touch, die nog steeds € 229 kost. De enige verschillen zijn een vernieuwde processor en meer opslagcapaciteit.
De iPhone 14 nu tot €348 korting!
• Maximaal voordeel als je thuis Ziggo hebt
• 6 maanden Apple Music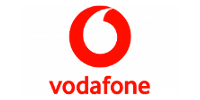 Bekijk actie
Het belangrijkste verschil zit dus in de binnenkant: daar heeft de iPod touch 2019 een A10 Fusion chip in zich. Die zit ook in de iPhone 7. Daarmee is het toestel volgens Apple twee keer sneller dan zijn voorganger. Ook is de processor efficiënter voor de batterij, waardoor de iPod touch langer meegaat.
Verder is de iPod touch er weer in dezelfde zes tinten: roze, zilver, spacegrijs, goud, blauw en rood. Ook de cameralenzen zijn onveranderd; op de achterkant vind je een 8-megapixelcamera en met de selfiecamera schiet je foto's van 1,2-megapixels.

Waarom een iPod touch?
Voor wie de iPod touch was vergeten, of zelfs niet kende: het is een soort iPhone waarmee je alles kan, behalve bellen en sms'en. Verder draait er een volledige versie van iOS op. Je hebt dus toegang tot alle games in de App Store en je luistert ermee naar Apple Music.
Met een prijskaartje van € 229 is het een ideaal apparaatje voor wie graag gebruikmaakt van Apple's diensten, maar een moderne iPhone te duur vindt. Op dit moment is de iPhone 7 de goedkoopste iPhone, die € 529 kost. Voor het nieuwste toestel uit 2018 betaal je minimaal € 859.
Het feit dat Apple vol inzet op diensten, was waarschijnlijk de voornaamste reden om een nieuwe versie van de iPod touch uit te brengen. In dit najaar komt Apple met Apple Arcade: een nieuwe gameservice van Apple. Ook maakt Apple TV+ binnenkort zijn opwachting, een Netflix-achtige videodienst. Die zijn allebei toegankelijk met een iPod touch.
iPod touch 2019 kopen?
De iPod touch 2019 is nu al te bestellen op de website van Apple. Later deze week duikt hij ook op in de winkels. De prijs voor het instapmodel blijft gelijk: € 229. Hierbij krijg je een iPod touch met een opslagcapaciteit van 32 GB. Dit kun je uitbreiden naar 128 GB (€ 339) of 256 GB (€ 459).